Haney Door Service Offering Amazing Garage Door Repair in Sacramento
Haney Door Service is the one-stop shop for all the services one needs in order to keep and upgrade any garage door. The company's knowledgeable staff will ensure excellent customer care and repair or install new ones when necessary!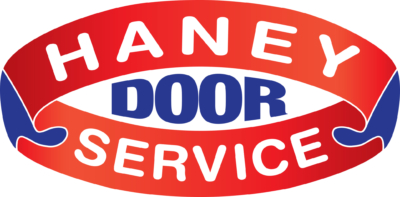 Press Release (ePRNews.com) - Rancho Cordova, CA - Aug 17, 2022 - Al Haney, a driver by trade and an ambitious man who had learned the door service industry from experience, started his company with a truck and just $ 700 dollars in 1964. He was able to turn the business into something bigger after adding more employees under him over time. Haney Door Service has provided garage door solutions and services to the Sacramento Valley since the family-owned business opened in 1964. With over 50 years of experience, they are committed to offering affordable prices that fit any budget while maintaining professional service throughout all aspects, from installation to maintenance! Are you looking for the best residential and commercial door services in Sacramento valley, look no further than this company. They have a reputation of being one of if not the most reliable companies around due to their great work ethics, which is why so many people choose them!
A spokesperson of Haney Door Service recently stated, "Haney Door Service is a family-owned and operated company that has been servicing the Sacramento area for over 25 years. We provide a wide range of door services, from repairs to installations, and we always put the customer first. We believe in diversity, so we have English and Spanish-speaking people on our team. No job is too big or too small, so please don't hesitate to contact us if you need any help with your doors. Thank you for choosing Haney Door Service!"
Are you looking for garage door repair in the Sacramento area? Haney Door Service is the top garage door repair company in Elk Grove and Sacramento, with experience servicing both commercial overhead doors and residential garages. The team uses quality products backed by dependable service to produce exceptional results, all while being members of America's most trusted brand (Clopay) and its international affiliates like IODA & DASMA! Haney Door Service offers the best custom options to their clients and customers. Whether it's something original or inspiration from somewhere else, Haney Door Service can do it all! Customers can also browse the company's look book for a detailed list of various models before determining fit door match property.
The spokesperson further stated, "Haney Door Service is a garage door service company that serves the Sacramento area. We are equipped to handle any garage door, no matter how big or small. We have a team of experienced and knowledgeable employees who are always up for a challenge. We pride ourselves on being one of the area's most reliable and affordable services. Contact us today for all your garage door needs!"
Want to hire a service for garage door repair in Elk Grove CA? Haney Door Service is committed to providing affordable services that provide great value for money. They are a reliable company with high-quality products, so one will be sure to get what they're looking for and more!
About Haney Door Service
Are you looking for an overhead door company in the Sacramento area? Haney Door Service is an industry leader in the door services business. With skilled artisans and technicians on staff, they are confident that no job will be too big or small for them!
Contact Information
Haney Door Service
Address: 2668 Mercantile Dr., Suite D Rancho Cordova, CA 95742
Phone: (916) 534-4538
Website: https://www.haneydoor.com/
Source :
Haney Door Service