Haney Door Service Offers First-rate Garage Door Repair Services in Elk Grove
Haney Door Service, a garage door repair service company, provides professional overhead door repairs in Sacramento.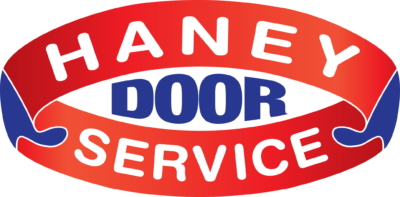 Press Release (ePRNews.com) - Rancho Cordova, CA - Feb 03, 2022 - Haney Door Service is a garage door company that has been serving home and business owners in the Sacramento Metropolitan area for over 7 decades. For customers both in distant and close locations such as Elk Grove, Roseville, Lincoln, and Carmichael, they provide readily available and professional technicians for them. These professional technicians specialize in garage door services & repairs, residential garage doors, commercial overhead doors, garage door openers, gate & access controls, garage door parts & accessories, and much more.
Answering a query, Haney Door Service's spokesperson commented, "At Haney Door Service, we do not only provide you with garage door repair services but, also a variety of commercial and residential garage doors, as we are authorized distributors of Clopay® garage door products. Some of the residential garage doors in our inventory include CLASSIC™ collection, GALLERY® collection, COACHMAN® collection, Modern Steel™, CANYON RIDGE® collection, and so forth. Our company was established in 1964 by AI Haney who began operations with just a truck and $700. It is over 5 decades now and we have remained consistent at delivering top-notch services as a family-owned company. The solutions we provide are tailor-made to meet the specific needs of our customers, and you can rest assured that the solutions we offer can be trusted, as the proof can be seen in our online reviews".
The methods employed by Haney Door Service in their operations allow them to easily detect and determine the faults in a garage door. Regardless of what the problem with customers' garage doors might be, their garage door repair technicians are well-able to provide long-lasting, reliable, and low-cost solutions. The garage door repair company's technicians are proactive and very timely, as they arrive at the homes of their customers at the specified time given, fully equipped, and with the appropriate components for overhead doors. They also perform safety inspections on garage doors, tighten their hardware such as nuts and lags, lubricate their moving components, and more. Home or business owners who require garage door repair in Elk Grove can reach out to Haney Door Service.
The spokesperson further added, "Haney Door Service is among Sacramento's reliable providers of round-the-clock emergency garage door repair services. Through our services, we improve your home's functionality, as well as make it attractive. We understand that at any time garage doors can develop one problem or another, and this is why we provide 24-hour emergency garage door repair services all over the Sacramento Metropolitan area. We are dedicated to offering the best services to our customers, and you can trust us to do so at all times".
At Haney Door Service, customers can get a free consultation service regarding any garage door issues. More so, with the Clopay® Door Imagination System available on their website, they help customers decide on which garage door would be most appropriate for their homes.
About Haney Door Service:
Haney Door Service is a garage door company based in Rancho Cordova, CA that provides overhead door repair in Sacramento. The company offers garage door repair services such as garage door off track repair, garage door roller repair, garage door spring replacement, gate & access control repair, garage door cable adjustment, and more.
Contact Information:
Haney Door Service.
2668 Mercantile Dr., Suite D,
Rancho Cordova, CA 95742.
Phone: (916) 534 4538
Website: https://www.haneydoor.com/
Source :
Haney Door Service