Haney Door Service, A Trusted Garage Door Repair Company in Carmichael
Haney Door Service is a trusted company offering door repair, maintenance, and installation services to clients in California.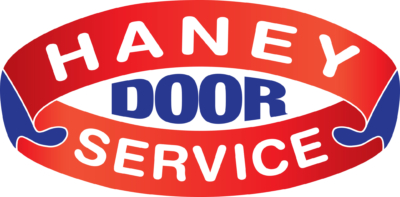 Press Release (ePRNews.com) - Rancho Cordova, CA - Sep 10, 2022 - The family-run company, Haney Door Service, has more than 50 years of experience installing and repairing high-quality doors in the Sacramento region. The company provides a wide range of services, from replacing or fixing your current door to completely installing a new one. Also available around-the-clock for emergency service.
In response to an inquiry, Haney Door Service's spokesperson said. "We offer everything from residential garage doors, openers, and accessories to business overhead doors and access systems. We pair them with first-rate service to produce reliable, high-quality products and consistently effective results."
Haney Door Service is proud to offer comprehensive garage door repair, maintenance, and installation services to residents of Carmichael, and the surrounding area. Their experienced technicians are equipped to handle any type of garage door issue, so you can rest assured that your door will be repaired or replaced correctly. Haney Door Service provides a wide range of services, including repairs for all types of doors, replacements for worn parts, routine maintenance checks, and new installations. Those who are looking for a reputable garage door repair company in Carmichael should consider Haney Door Service.
The spokesperson further added. 'Haney Door Service has you covered whether you already have specs in mind and want to customize your garage door to match your needs or you're interested in drawing inspiration from our pre-designed models. With the help of our Door Imagination System, see our elegant garage doors on your Sacramento house."
Every residential garage door that Haney Door Service offers can be tailored to your tastes in terms of style, cost, and space size. With the use of their digital design tools, you may examine each residential garage door alternative, including several factory paints or stain options, before making a purchase.
You can experiment with numerous garage door designs, colors, and features using their special "Door Imagination System" before purchasing to make sure you're happy with your decision.
The experts at Haney Door Service will collaborate with you to discover your unique vision and enhance the curb appeal of your home.
About Haney Door Service
In 1964, Al Haney founded this Christian business in Sacramento after being motivated by veterans. Haney Door Service was started by Al Haney with a truck and $700.00. Now, more than five decades later, the Haney family is continuing the tradition of excellence in the door service industry. The environment and boundaries have changed throughout time, but Haney Door Service still provides tailored, affordable solutions to your garage door problems. Those individuals seeking more information about garage door repair costs in Sacramento, should visit Haney Door Service's official website for further information.
Contact Info.
Haney Door Service
2668 Mercantile Dr., Suite D
Rancho Cordova, CA 95742
Phone- (916) 534-4538
Website- https://haneydoor.com/
Source :
Haney Door Service