The Gordon Branding Group Leads The Branding Charge In Atlanta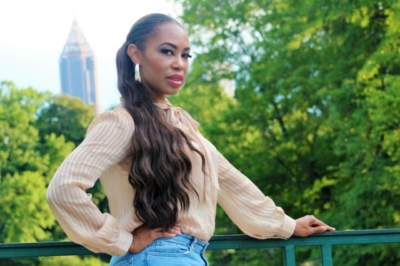 Press Release (ePRNews.com) - ATLANTA - Jul 25, 2017 - Gordon Branding Group, one of Atlanta's newer brand consulting agency, announced expansion for the third and fourth quarters. Founded by serial entrepreneur K'Lyn Gordon, the company aims to broker larger, mainstream partnerships for the firm's clients.
As CEO, Ms. Gordon is responsible for bringing creative direction, strategy, management and execution and will lead the company's acquisition of new clientele. GBG holds an Atlanta office with a coveted Peachtree street address and houses a staff of creative directors, photographers, graphic designers and marketing executives.
K'Lyn's experience in taking a strategic vision and executing on that vision will strengthen their position as a branding heavyweight. With a proven track record for successfully leading large scale creative initiatives, her implementation skills are well suited to lead forward movement of their—and client's brand awareness.
"Our workday begins at 7AM and ends when every one of our clients based tasks are complete—sometimes that's 2AM. We're not only responsible for running our own firm but also our client's daily business operations. From developing product lines and brand marketing, to making sure that everyone's foundations are in order." –K.G.
Operating with excellence at the forefront of their mission, Ms. Gordon brings more than 20 years of experience in marketing, sales, corporate mergers and building relationships to her namesake organization. Most recently, Gordon served as CEO at Flips XT where she was responsible for brokering international sales relationships for high-end beauty products and taught professional development to other up and coming industry beauty brand representatives.
Currently the Gordon Branding Group represents popular beauty brands including celebrity hair guru Gabrielle Bates (@King_Onyx) and luxury hair extensions line, Superior Lush, Jada Chaves (@AmourJayda) and thriving heathcare company, AmeriCare Medical Supplies.
The trajectory for Q3 & Q4 of 2017 boasts domestic and international expansion, partnering with advertising agencies and joining forces with public relations firms to boost GBG client's star power after their developmental brand stages. Additional corporate plans include expansion into the food and healthcare sectors.
About Gordon Branding Group
Founded in 2016, Gordon Branding Group is a full service business development and marketing company developed to guide clients toward innovative business ideas and going to the next level of success.
For more information on Gordon Branding Group, visit: https://www.facebook.com/pg/Gordonbranding/about/?ref=pag…
Source :
Gordon Branding Group