The High Cost of Ambition – But It's Worth It
Somewhere I read that the cost of ambition is high. Those of us who are strongly driven towards achieving our goals, often have to make sacrifices in other areas of our lives.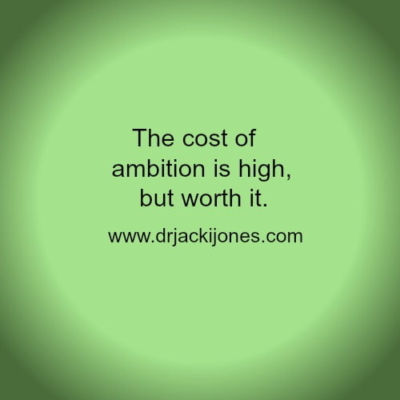 Press Release (ePRNews.com) - FRANKLIN, Tenn. - Jul 25, 2017 - I think it was Oprah who said that it is possible to have the house, the husband, the family, the friends, and the career, just not all at the same time. For myself, and for many others like me, we can surely relate.
I've been single most of my life. I've been in and out of a few romantic relationships. I've had friends come and go. Many of my family members don't understand my drive and my parents have no idea why I spend so much time on the internet. The concept of me building and growing my business online, teaching online courses, coaching, networking, is completely foreign to my mom and dad.
Most of us who have a strong desire to win will find that we are often times misunderstood. For those of us who take our goals seriously and don't treat our goals like hobbies we will find that the road we travel looks much different than the road others are on, and that's o.k.
The High Cost of Ambition
Late nights, early mornings
Lots of associates, fewer true friends
You will be misunderstood
You will be single, unless you're fortunate enough to find someone who understands your lifestyle
People will want you to do well, but not better than them
And for all of the reasons above, you may do many things alone
So as far as having it all, I've had much of it, just not at the same time. As I am approaching my 54th birthday in January, I am coming to a new level of acceptance.
I understand that my ambition to succeed and to grow my business has resulted in me making some sacrifices in other areas, and now I'm o.k. with that. My life is about leaving a legacy of success for my daughter and for the many amazing women that I am blessed to mentor.
The cost of ambition for me was high, but it was the choice I made, maybe by default, maybe not, but I made the choice to pay it, and I'm o.k. with that.
Learn more at http://www.drjackijones.com
Source :
DrJackiJones