The Holistic Sanctuary, One of the Leading Ibogaine Treatment Centers in Mexico and the USA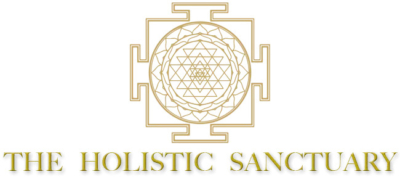 Press Release (ePRNews.com) - United States - Jun 15, 2023 - In the previous year, overdose rates reached an all-time high in the USA, surpassing any previously recorded statistics. Shockingly, the death toll spiked by over 25% across the board, with an even more alarming 50% rise for the black American population. Despite the American Society of Addiction Medicine's recent policy statement denouncing systemic racism within drug policy and addiction medicine and advocating for necessary reforms, the $35 billion industry remains caught in a paradigm that has remained unchanged since its establishment in 1949. The widely employed Minnesota Model, which addiction scientists have exhaustively studied, has only been found to be effective for a mere 8-12% of individuals who complete treatment.
According to recent studies, many individuals with the financial means to access addiction treatment services are likely to experience treatment failure, with mortality being a possible outcome. However, experts in drug policy and research have highlighted a positive and noteworthy development: the majority of individuals who undergo ibogaine treatment successfully overcome their addiction, leading to a fulfilling and healthy life after that.
Ibogaine is a naturally occurring psychoactive substance that can be traced back to an evergreen shrub thriving in the lush lands of Gabon, the Democratic Republic of Congo. This mystical shrub has been cultivated and cherished for thousands of years for its medicinal and otherworldly effects.
There are still unfairnesses in how much people get from certain things, like education and healthcare, and this affects those who don't have access to good quality stuff. But, some experts who study addiction say things are getting better, and many think that Ibogaine is the best way to treat substance use disorder in communities that don't get much help. Plus, it's not too expensive, and it works pretty well.
A spokesperson for The Holistic Sanctuary, a leading treatment center in the USA and Mexico, said. "Ibogaine Therapy has shown to be a highly effective opiate addiction treatment. With a high success rate for heroin addictions, it can be a much better option than some of the prescription drugs frequently used to treat opiate addictions, such as Suboxone and Methadone. However, Ibogaine cannot be legally administered in any drug rehabs or Ibogaine treatment centers in the United States due to its classification as a narcotic in the country."
Ibogaine is still unavailable in the US and is absurdly classified as a Schedule 1 narcotic, which is FDA language for high potential for abuse, despite the numerous studies conducted at many of the top universities in the nation showing the robust success of Ibogaine treatment in treating addictions.
It's a tragedy that despite the countless studies conducted at esteemed universities that have without a doubt proven the efficacy of Ibogaine in treating addictions, it has been deemed a Schedule 1 narcotic – an absurdity that is synonymous with a high potential for abuse, according to the FDA. Can we not see beyond the fog of ignorance and allow the healing powers of Ibogaine to be accessible to all who need it?
About The Holistic Sanctuary
The Holistic Sanctuary prides itself on being the solely licensed facility worldwide that offers multiple sacred plant medicines, including ayahuasca, 5 MeO DMT, Changa DMT, and Ibogaine treatment Mexico and in surrounding areas. These psychedelics, once prohibited in the 1960s, have effectively treated trauma, addiction, alcoholism, PTSD, depression, and anxiety. Our mission is to achieve holistic healing for our clients without substituting one addiction for another or burdening them with lifelong attendance at daily or weekly 12-step meetings. We understand that our clients have attempted other options, such as group therapy, medication-based treatments, and one-size-fits-all solutions, all to no avail. This is not surprising, as studies have shown that such approaches are often ineffective.
Contact Info
The Holistic Sanctuary
Email: Info@TheHolisticSanctuary.com
Phone: 310-601-7805
Website- https://www.theholisticsanctuary.com
Source :
The Holistic Sanctuary