The Islands of Of The Bahamas among Travel + Leisure's World's Best 2017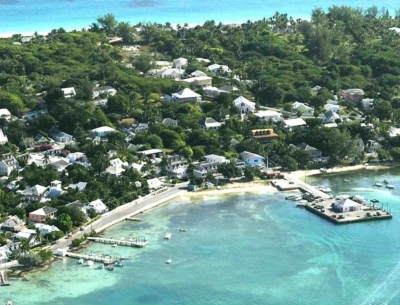 Press Release (ePRNews.com) - NASSAU, Bahamas - Jul 19, 2017 - Several destinations in The Islands of The Bahamas are ranking high with Travel + Leisure's globetrotting readers. The popular travel magazine revealed its World's Best winners on July 11 with The Bahamas snagging four spots on the region's Top 15 list.
The gorgeous Exuma Cays, the Abacos and Harbour Island were voted 'Best Islands in the Caribbean, Bermuda and The Bahamas' in Travel + Leisure's 2017 World's Best Awards. Harbour Island was ranked the 6th best island, Exuma came in at number 8 and Abaco was rated as number 14.
Kamalame Cay in Andros was also voted the top resort in the Caribbean, Bermuda and The Bahamas (http://www.bahamas.com) for the second year in a row. One reader's description of Kamalame Cay, "Three little words: paradise on earth."
The awards are based on readers' nominations of the best cities in the world to the best spas and cruises. Participants were able to nominate their favourite hotel, destination, or airline in the survey and in order to be eligible for the rankings, each entry had to rack up a minimum number of votes.
Nathan Lump, Editor-In-Chief of Travel + Leisure said this year's awards show that travellers are being drawn in by experiences. "Travel + Leisure's annual World's Best Awards provide a picture of what the world's most discerning travellers find most satisfying in travel right now.
What's clear to me this year is how much they are drawn to experiences that aren't just enjoyable but provide something richer—cultural immersion, mental and physical well-being, a true sense of adventure," Lump said. "It's not easy to satisfy this group, but the destinations, hotels and companies that are doing it know that today's traveller cares about a lot more than creature comforts."
Bahamas Minister of Tourism and Aviation, Dionisio D'Aguliar, said the awards are a testament to The Bahamas' commitment to providing rich experiences and the destination will continue to improve. "We are thrilled to receive these impressive honours, it is a wonderful tribute to these beautiful Islands of The Bahamas.
These awards show The Bahamas' commitment to the tourism industry, and we will continue to work to provide the highest quality of experiences for visitors. It is our hope that more people can discover the beauty of The Islands of The Bahamas so they can have some of the same if not better experiences that impressed Travel + Leisure's readers," he said.
For over 20 years, the Travel +Leisure World's Best Awards has been the travel industry's leading gauge of places and companies that are most satisfying to travellers within the United States.
The complete list of winners can be found on www.travelandleisure.com and will be featured in the August 2017 issue of Travel + Leisure.
The Islands Of The Bahamas have a place in the sun for everyone. Each island has its own personality and attractions for a variety of vacation styles with some of the world's best golfing, scuba diving, fishing, sailing, boating, as well as, shopping and dining. The destination offers an easily accessible tropical getaway and provides convenience for travelers with preclearance through U.S. customs and immigration, and the Bahamian dollar is on par with the U.S. dollar. Do everything or do nothing, just remember It's Better in The Bahamas. For travel packages, activities and accommodations information, call 1-800-Bahamas or visit www.Bahamas.com (http://www.bahamas.com/). Look for The Bahamas on the web on Facebook (http://www.facebook.com/travelbahamas) Twitter (http://twitter.com/visitthebahamas) and YouTube (http://www.youtube.com/user/VisittheBahamas)
Media Contact:
Dawn Demeritte
ddemeritte@bahamas.com
(242) 397-2791
Source :
Bahamas Ministry of Tourism

Business Info :
Bahamas Ministry of Tourism
1200 S Pine Island Road, suite 450
Plantation, Florida - 33324 United States
Phone: 9542369292
Website:
http://bahamas.com