The King of Spoken Word Poetry Returns with New Music!!!
Montice Harmon is back with an all new album called "Eclipse."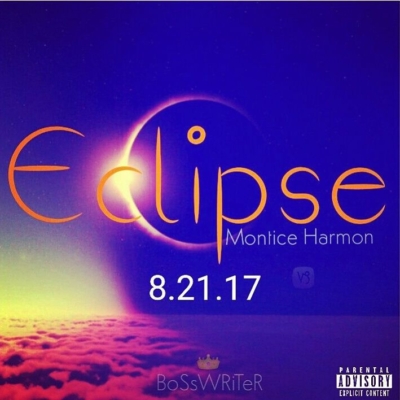 Press Release (ePRNews.com) - NEW YORK - Jul 24, 2017 - Poetically, Harmon's music has evolved since he debuted in 2000, at the age of 14 with his MySpace cover release to Erykah Badu's "On & On" instrumental. He cites the song was his first demo he record on his karaoke machine. From that moment he developed a poetic style that gave him a "good boy" image with a "hip-yet-wholesome" poetic appeal. At the age of 24, he delivered the same style in a new yet adult way with his freshman album 'Who I Am.'
At the beginning of his career, he often cited Brandy Norwood as his biggest musical inspirations. He has cited singers Michael Jackson, Luther Vandross, and Stevie Wonder as being his major vocal influences.
Harmon's initial sound is contemporary Hip Hop and R&B, heavily rooted in spoken word poetry music. His lyrics speaks of various types of love, life, and understanding from casual and friendly love to romantic and spiritual affairs. Influenced vocally by Norwood and Jackson, he incorporated a ballad-heavy style and an adult contemporary feel into his urban-poetic-pop sound for his first studio album Who I Am.
His latest release EP "Love and Lessons" saw Harmon abandon his soft spoken like appeal for a more adult and sensual edginess. Along with his image, his voice has gone through a major change, trading his soft rasp voice for a now deeper and warmer voice that has acquired a somewhat throatier, smoky edge grounded in soulful poetry. His music also reflected the change, as songs like "Take My Hand (Come with Me)" and "Sad & Lonely" explored more adult, sexual topics, and a sound that blended his previous soft urban-poetry sound with heavy influences of garage, glitch, and electro funk as it is on his sophomore album 'Eclipse," which changes how poetry is created and developed. This go round Mr. Harmon invites his alto ego into his music and dominates Hip Hop and R&B with a new sound no other poet has created.
Harmon voice that has often been described as low, soft, raspy, and husky by music critics and Harmon himself.
Eclipse is Montice Harmon's sophomore album containing 17 new tracks available Aug 21, 2017. The album can be pre-ordered on the poets website, ITunes Music, Amazon and Google Music.
https://monticeharmon4.wixsite.com/BoSsWRiTeR
https://itunes.apple.com/us/album/eclipse-outro/id1261406…
https://play.google.com/store/music/album?id=Bev7j6p7c4bm5xv4wqzi7kydcla
Stream the album on Spotify, Google Music, Amazon Music, etc August 21, 2017 at:
https://open.spotify.com/artist/0szaDltKkJFAqtwoyweanh
http://tidal.com/artist/6445579
Source :
BossMedia5