The Myles and Ruth Munroe Foundation Helps Bahamas Victims of Hurricane Matthew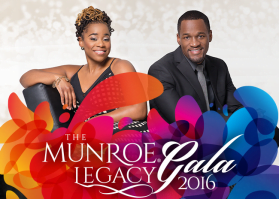 Press Release (ePRNews.com) - NEW PROVIDENCE, Bahamas - Oct 13, 2016 - The Second Annual Munroe Legacy Gala, which was to take place on November 3rd, 2016 at The Melia Nassau Beach Resort Hotel in Nassau, Bahamas has been postponed until 2017. New date possibly to follow the Munroe Emerging Leaders Conference in July of 2017. Exact date to be announced.
It has been a week since the destructive winds and rains of Hurricane Matthew made landfall in The Bahamas. The gusty winds ripped off roofs and tore many homes apart, uprooted trees and destroyed power lines, leaving many individuals homeless and/or without electricity to this day. While some members of the community were fortunate enough to have their homes and personal property spared, many individuals suffered devastating losses from the hurricane.
Considering this, The Myles and Ruth Munroe Foundation has chosen to focus all efforts on a Disaster Relief Plan of Action to support and help those individuals in need.The loss was initially greater than anticipated and the challenges ahead are great.
Those interested in being part of these Disaster Relief efforts can make monetary donations directly online at www.mrmfoundation.org. For further information on donations and contribution of goods, please contact us immediately at 242.361.8605 (Bahamas) or 305.330.6440 (International) or via email at info@mrmfoundation.org.
The Myles and Ruth Munroe Foundation thanks all for their support and assistance.
ABOUT THE MYLES & RUTH MUNROE FOUNDATION
The Myles & Ruth Munroe Foundation is a non-profit organization established by Charisa and Myles Jr. months after the death of their parents on November 9th, 2014, to solidify, build and expand on their legacy. The Foundation's main focus and strategy is to empower agents of change through mentorship, corporate & faith-based integration, leadership training and other educational curricula.
Source :
The Myles and Ruth Munroe Foundation