The Popularity of the Phone Call Roars Back During Uncertain Coronavirus Era. OnHold.com Keeps Impacted Coronavirus Callers Informed and on Hold at Call Centers and Businesses Nationwide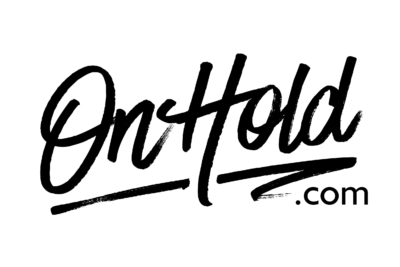 Press Release (ePRNews.com) - MONTVALE, N.J. - Mar 04, 2020 - Business call centers and offices in all industries, including medical, travel, retail, and tourism, are overwhelmed with an influx of callers due to coronavirus. OnHold.com works with clients to keep callers informed with the most up-to-date and accurate information during extended call center and office hold-times.  
​​​​​Nearly all sectors of the economy are feeling the impact of coronavirus (COVID-19). As a result of the coronavirus, businesses are reporting a significant increase in call volume – leading to prolonged hold times for anxious callers. "Medical offices, such as hospitals, urgent care facilities, and doctors' offices, are working diligently to provide accurate information to frightened callers," says Justin Ginsberg, President of OnHold.com, a production company that specializes in professionally produced telephone audio on-hold and phone messages. "It's an important opportunity for facilities to get this messaging right – especially during crisis management, where early and direct messaging counts."
OnHold.com has increased its production team capacity to produce fast turn-around for on-hold messages for clients in all industries – including travel, medical, and local governments. "We're in unprecedented times – communicating accurate information is essential.
"Panicked individuals have a tendency to use the telephone more during times of distress – hoping to receive an immediate response," says Ginsberg. "Whether it's a high-risk patient calling their physician for prescription refills, an investor calling in a trade or a traveler calling to adjust upcoming plans, businesses of all shapes and sizes are seeing the effect of coronavirus."  
OnHold.com offers the following advice for a supportive, improved caller experience, especially during crisis management:
Communicate up-to-date information as quickly as possible to callers. Use on-hold messaging as an opportunity to share accurate, current information and guidance. Update this information as news and best practices warrant.
 
Offer tips to callers about ways to stay safe (wash hands, avoid close contact, disinfect common areas, have needed supplies on hand).
 
With overwhelmed call centers, offer non-phone options (such as web chat services, email).
 
Offer non-essential callers the option to call back at a later date and time.
 
Staff up call centers for increased inbound calls. Put all hands on deck to answer calls and concerns in a timely fashion.
 
Use music-on-hold messages as an opportunity to relieve stress. Work with a qualified on-hold provider to choose on-hold music selections and scripting text to provide callers with an improved, stress-reducing experience.
About OnHold.com (www.onhold.com):
New Jersey production company specializing in professionally recorded and produced music-on-hold, auto-attendant, IVR and voicemail messaging for over 10,000 businesses nationwide in all industries including dental, veterinary, medical, travel, and retail. Custom productions include professionally scripted and narrated recordings delivered to client phone systems/call centers. For more information, visit www.onhold.com or contact 1-888-321-8477.
Contact:
Dawn Hartford, Director of Business Development
1-888-321-8477 x715
dawn@onhold.com
Source :
OnHold.com