THE ROOFING COMPANY OFFERS UNMATCHED GUARANTEES
Customers have greater peace of mind for all their roofing needs from the top-rated roofing company in Ontario with a 100% satisfaction guarantee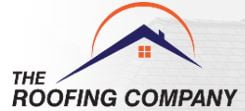 Press Release (ePRNews.com) - Brantford, ON - Apr 24, 2019 - When most homeowners are searching for a roofing company, whether it be for repairs or a whole new roof, price is always a factor. But the cost isn't everything, quality of work performed and having a company that stands behind their finished product is also extremely important.
The Roofing Company provides an excellent combination of competitively priced services together with a satisfaction guarantee that can't be beaten anywhere in the Brantford area. They specialize in residential asphalt shingle roofing and are the only company to give customers a 100% money back guarantee.
One of the features that make The Roofing Company so unique is their approach to how customers receive their services. They require no down-payment nor deposit, to begin working. That's right, no deposit! The Roofing Company is confident in the services they deliver. Customers only pay once the roofing job is completed, and they are satisfied with the results.
If reviews are any indication of how well a company treats its customers and how well they perform their job, then The Roofing Company dominates here too. With the most 5-star reviews online, their commitment to customer satisfaction goes above and beyond. Clients enjoy having no hidden surprises on their bill, and the knowledge that if something isn't right, The Roofing Company will make it so.
Customers in Brantford, Brant County, Paris, Ancaster, Cambridge, Simcoe, and Norfolk County have an array of options to choose from when they select The Roofing Company as their residential roofer. Instead of being the 'Jack of all trades' in the roofing business, The Roofing Company focuses on doing one type exceptionally well. Asphalt shingle roofing is precisely what they do, and they do it better than anyone else in the Brantford area.
For homeowners that are unsure of what type of roofing service they need, The Roofing Company offers a free inspection and estimate. They will never recommend a service that is unnecessary, unlike most roofing companies that will push roof replacement, when not needed. Their primary goal is providing customers with the asphalt shingle roofing services they need, and the peace of mind that the work is done to their satisfaction. No matter if their customers need roof replacements or simple repairs to fix a leaky roof, there is no job their skilled contractors can't handle.
Those interested in having roofing services done, including repairs, reroofing, or installation of a new asphalt roof, scheduling a consultation is the first step. By visiting their website at https://roofingcompanybrantford.com/ customers can book their free consultation and estimate appointment.
For more information on The Roofing Company visit their website at https://roofingcompanybrantford.com/. For questions, please contact Shane Bogema at (226) 450-0954 or roofingcompanybrantford@gmail.com.