The Spice People is Providing Aromatic Turmeric Powder and Curries Online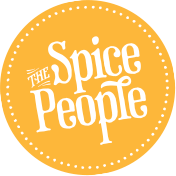 Press Release (ePRNews.com) - Australia - May 15, 2020 - The Spice People is an Australian-owned and operated spice shop that has been in business for over 24 years. It aims to connect people with spices in an enriching culinary adventure that makes eating fun, exciting and wholesome. Passionate about enriching lives, it does everything required for adding that extra bit of spice to clients' experience. The Spice People brings a wide range of quality and unique spices and herbs found in different parts of the world for its esteemed clientele. The gourmet spice range on offer is extensive and perfect for enhancing the dishes that people prepare at home each day.
"Since our establishment, our focus was on ways that we could bring our clients the natural freshness of spices without having to use any preservatives or additives," commented the company spokesperson while talking about what makes their spices so delectable. "Over time, we have mastered what it takes to give you 100% natural spices that are taken straight from the land while preserving their original flavors. It is this preservation of the original state of spices that makes all our products the secret to making those delectable dishes."
The Spice People is a reliable choice for people who want to purchase turmeric powder onlinefor curries, pickles, rice dishes, mustards, drinks, and sweet dishes. Indian turmeric from the Alleppey region is favorite for its ability to colour curries, rice dishes, pickles, mustards, cocktails & delicious meals with a dark yellow-ochre. It has a distinctive fragrant and mildly bitter taste. Even though there are two types most commonly used; Alleppey and Madras, Alleppey turmeric is the best variety to use in cooking when the authentic flavour of fresh turmeric is desired. It has been used in Asia, first as a dyestuff, and later as part of Ayurvedic medicine due to its high levels of curcumin.
"We, at The Spice People, are committed to helping people who love cooking, to connect with spices," commented the company spokesperson while talking about the aims and aspirations that The Spice People Have. "When using our organic spices, impressing the taste buds of those who love spicy food, and offering every food lover, a different eating experience altogether is easy. This way, we open up the cultures of the world right at the dinner table and help people enjoy the taste of food to the maximum."
Clients who have been looking for a store to purchase birds eye chilli online now have a perfect place – The Spice People. The bird's eye chilli is one of Thailand's hottest varieties of chillies. They are picked at peak maturity then dried in their complete form to lock in the full flavour and heat. Characteristics of the Thai sense of humour, the hottest of these chillies are park kid moon, which means "mouse droppings." This particular variety is called birds eye chillies simply because looking at one from the stem-end can appear like an eye of a bird. When fully matured, they turn red.
About The Spice People
The Spice People is an online Melbourne-based shop featuring gourmet spices, kitchen essentials, gifts and value bundle packs, and brews of the world chai brews. Their products are superior in quality yet easy on the pocket. Apparently, those wondering where to buy curry leaves need not look beyond The Spice People.