The Water Guys North Offers Top-quality Constant Water Pump Systems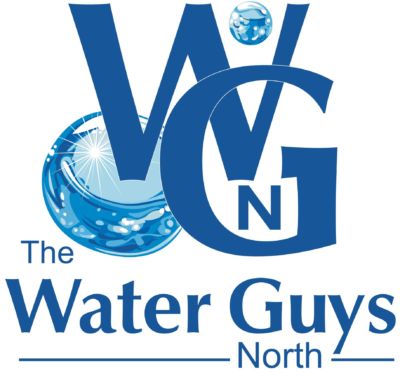 Press Release (ePRNews.com) - Sudbury, Canada - Jun 15, 2022 - The Water Guys North is a top water purification company in Ontario. The company is a member of the Canadian Water Quality Association, and they always take the position of making water available to the clients they serve as clean as possible. And regardless of whether the water they access comes from a lake, river, municipal or well, they engineer and design the most appropriate system for every need. Thus, there are no water needs that they cannot meet. Usually, they stand behind the products and services they offer as they always want their clients to be fully satisfied with them.
Answering a query, the company spokesperson said, "There are two main types of iron that one would come across in their homes. The first one will come out clear but causes red or brown staining on appliances. This is also known as ferrous iron. The second type is when the water coming from appliances comes out red or yellow when first drawn. This type of iron is also called ferric iron. Both types can cause rusty stain residue on light colored laundry, clogs in pumps and sprinklers, and also lead to metallic tasting water."
When it comes to looking for the best Canadian water company, The Water Guys North is one of the leading names in the country. They have provided specialized water treatments for clients in Sudbury and throughout the Ontario area for many years. Their team is comprised of a close-knit team of professionals who are passionate about assisting clients in every aspect of their water needs. It is this passion that they have that enables them to deliver exceptional customer service to clients and even thrive when challenged.
The company spokesperson added, "When it comes to whether the irons in the water are harmful to one's health, it is important to note that human bodies require a certain amount of iron to function properly. However, like any other substance, it can be toxic at high levels of consumption. High iron levels are more damaging to expensive appliances and clothing than to the human body. For more insight, clients can contact us."
Typically, people do not understand that when it comes to pumps, there are numerous options available to them. And sizing a pump properly is crucial for optimal operation. This calls for assistance from an expert who is familiar with pumping systems. At The Water Guys North, they are also well-versed and experienced in assisting clients in picking the most effective and complete system, from source to glass. In addition, the company possesses a Ministry of Environment 'Well Construction' and Pump Installer contractor license. Thus, with them, clients are assured of dealing with a company that is fully insured and licensed. So, for those in need of constant pressure water pump systems, the company is the best place to go to and buy the ideal pump system for their properties.
About The Water Guys North
The Water Guys North is a company passionate about assisting clients in getting safe and clean water in Ontario. Those wanting to buy the best drinking water filter can contact the company.
Contact Details
The Water Guys North
311 Harrison Drive, Unit E,
Sudbury, P3E5E1 ON
Telephone: (705) 586-7666
Email: office@thewaterguysnorth.com
Website: https://www.thewaterguysnorth.com/
Source :
The Water Guys North