The Water Guys North Provides Drinking Water Filter Systems for Homes
The Water Guys North can help with every water need. Whether for drinking, cooking, or bathing, they have got everyone covered!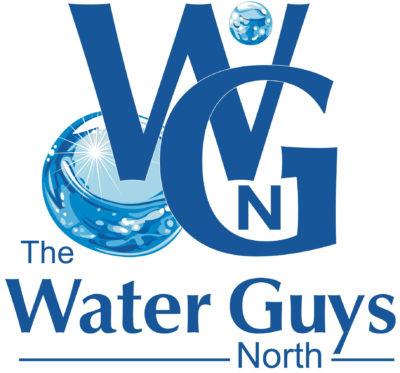 Press Release (ePRNews.com) - Sudbury, Canada - Apr 22, 2022 - However, clean and safe water is necessary for one's home and maintaining good health. That's why it has become necessary that every person employ dependable well-water filtration devices to access cleaner H2O without worrying about toxins or other impurities in their drinking supply! The Water Guys North is here for all the water needs! We offer a wide range of products, including drinking filters. One can find what's best suited to fit any budget or lifestyle at our store today!
A spokesperson for The Water Guys North recently stated, 'Fortunately, there are ways to get rid of the bad taste in your water. One way is by using a reverse osmosis system that will cleanse and clarify all kinds of contaminants from tap waters, such as bacteria and chemicals found within recreational lakes across America, which can lead you off guard when drinking it! Canada is a country with vast natural resources, but it's not always enough to keep up. The chilly climate means that many Canadians are forced into using alternative sources for their water needs, which can be tricky if you don't live near any lakes or rivers! Luckily there's help available – our team consists of specialists who will cover all aspects related specifically to this topic (such as installing pumps). We are here to provide excellent customer service and flourish when you're faced with new challenges. We love our work because it helps people succeed!"
Want commercial water filtration systems? The Water Guys North offers a variety of products for those looking to filter their drinking water. Starting at just $69, these high-quality systems can meet the needs and tastes of all customers with clean tap water in every home they enter! It's hard to stay hydrated without suitable water filters.
The spokesperson further stated, "When we were plumbers in the Sudbury region, it became clear that people had unfulfilled water filtration needs. Significant amounts of iron and hydrogen sulphide can cause serious health problems if not fixed properly with an appropriate filtration system for their home's plumbing fixtures – but fixing these issues has become something done as a hobby by many locals! We're with you every step, from designing your system to installing it. Our commitment has been evident since we first began working in this field, and that's not going to change any time soon!"
Looking for a drinking water filter system for home? The leading company in Canada offers a wide range of high-quality products that will keep one's family safe and refreshed all day long! Their products are top-of-the-line and ensure any home or business has access to clean drinking H2O no matter their needs! The Water Guys North is here to help one with everything related to water purification.
About The Water Guys North
The Water Guys North is a team of knowledgeable professionals who have been in the industry for years. They can help with any need for water treatment products and services, including purer options to make one's life easier!
Contact Information
The Water Guys North
311 Harrison Drive,
Unit E, Sudbury, P3E 5E1 ON
Phone: (705) 586-7666
Email: office@thewaterguysnorth.com
Website: https://www.thewaterguysnorth.com/
Source :
The Water Guys North