TPM Announces Launch of 3D Laser Scanning Business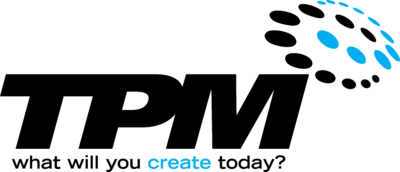 Press Release (ePRNews.com) - GREENVILLE, S.C. - Apr 27, 2021 - TPM, Inc., a leading technology solutions provider focused on architecture, engineering, construction, and manufacturing, announces the launch of 3D Laser Scanning Business with key partnerships and new service offerings.   
TPM, Inc. has entered into a strategic partnership with Leica Geosystems and Synnex to bring the most advanced 3D laser scanning equipment and software to market. Leica's technology boasts the most extended range, fastest scan time, and having the highest-quality 3D data in the space. TPM will leverage its robust sales organization to bring this technology to customers across the Southeast Region. 
TPM, Inc. has also launched a comprehensive professional service offering around 3D laser scanning and reality capture for those organizations that do not have in-house scanning capabilities. This offering will allow customers to leverage TPM's highly experienced technical team and our Leica RTC360 technology to capture critical as-built or existing conditions environments. In addition to the scanning service, TPM will offer 3D modeling services to convert critical scan data into actionable 3D models using Autodesk's robust software portfolio. 
"TPM consistently partners with the world's most advanced technology providers, which is why we chose this strategic relationship with Leica Geosystems and Synnex. Their technology, combined with our skilled teams, will make 3D laser scanning and reality capture an accessible and highly valuable solution for our customers across the region," says Chris Fay, President of TPM, Inc.   
About TPM, Inc.
TPM, Inc.'s headquarters is in Greenville, SC, with offices across the Southeast. TPM focuses on Improving Designs, Delivering More Work, and Winning More Business for Architecture, Engineering, Construction, and Manufacturing customers across the region. TPM serves more than 3,500 customers each year with technology solutions, assessments, consulting, implementation, training, and support. For more information about how TPM's talented team is leading the way in an ever-changing market, visit their website at www.tpm.com
Media Contact
Company Name: TPM, Inc.
Contact Person: Alex Freeman
Email: marketing@tpm.com
Phone: 800-922-1145
Address: 1003 Laurens Road
City: Greenville
State: SC
Zip: 29607
Country: United States
Website: www.TPM.com
Source :
TPM, Inc.

Business Info :
TPM, Inc.
1003 Laurens Road
Greenville, SC 29607