Tula Digital Providing The Best Weighbridge Manufacturers In Delhi
Tula Digital is known for introducing several weighing solutions that are fully functioning for labels and receipts. The company is known for its innovative mindset and great work ethics.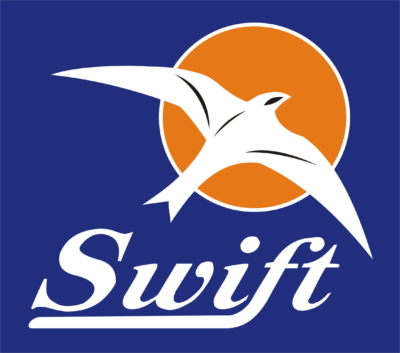 Press Release (ePRNews.com) - New Delhi, India - Feb 17, 2021 - Tula Digital offers a variety of solutions when it comes to weighing and scales. The company is known for providing digital scales, electronic weighbridges, tabletops and platform scales. Apart from that, the company also provides weighing and label printing services like the DIBAL retail scales. Established in the year 1997, the company has managed to reach new heights over the years. They have an extensive range of weighing solutions that help various industries to work correctly in the long run. Tula Digital always manufactures high-quality products and thus, have a very reputed name in the industry. Their products enhance the workflow of many industries involving weighing and scaling. The high-quality products and their professionalism has managed to help people all over the world. Due to their strong work ethics and professionalism, Tula Digital has managed to build a solid client base in the process.
A spokesperson of Tula Digital recently reached out and stated, "Here at Tula Digital, we have a lot of options. Be it high precision balances and industrial grade platform scales to high capacity weighbridges in remote mining zones, Tula Digital has it all! We are one of the fastest-growing industry all across the Indian subcontinent. Our products are so well-received that we are also expanding our base in growing African countries like Nigeria, Malawi, and Ethiopia, among others. Our list of products includes High Precision Weighing Scales, Table Top & Platform Scales, Electronic Weighbridges, Industrial Tank Weighing Solutions, Advanced Retail Scales & Batching Machines as well as Customized Weighing Solutions tailored to the needs of the customers. We are also official distribution partners of DIBAL (Spain) Retail Scales in India. Dibal is known for streamlining the entire retail industry all across Europe."
Tula Digital is one of the Best Weighbridge Manufacturers In Delhi. The company is also known for offering WIND scales with two different displays – superflux segment display and graphic display. They can display the weight, tare, price, total and name of the product. The company is known as one of the pioneers in the weighing technology of India. Tula Digital is an ISO 9001-2015 certified company and has provided high-quality products since 1997.
The spokesperson further stated, "When it comes to the WIND scales, there is a mono range and a multi-range. The mono range capacity and accuracy are around 15 kg-5 g, 12 kg-2 g, and 30 kg-5 g. In the multi-range, the capacity and accuracy are 6 kg-2 g, 15 kg-5 g, and 30 kg-10 g. Users can get any of them according to their convenience."
Want to Purchase Tank Weighing System? Tula Digital has helped many industries with cost-effective & maintenance-free tank weighing solutions over the years. Be it customised loadcells or mounting configurations, Tula Digital has it all.
About Tula Digital:
Want to Know About 100 Ton Weighbridge Price In India? Visit Tula Digital. The company helps its customers with high-quality weighing machines and provides cost-effective solutions regarding effective weighing and label printing solutions.
Contact Information:
Tula Digital
Address: A-12, Naraina Industrial Area Phase 1, New Delhi – 110028, India
Telephone: +(91)-11-4141 1058, +(91)-98100 33681, +(91)-98731 99235
Website: https://www.tuladigital.com/
Source :
Tula Digital Pvt. Ltd.