Tula Digital Pvt. Ltd. Offering the Best-Quality Concrete Weighbridges and Steel Platform Weighbridges
Tula Digital Pvt. Ltd. is presenting a wide range of weighbridge designs that have been widely appreciated owing to their ability to weigh heavy-duty vehicles accurately in industries.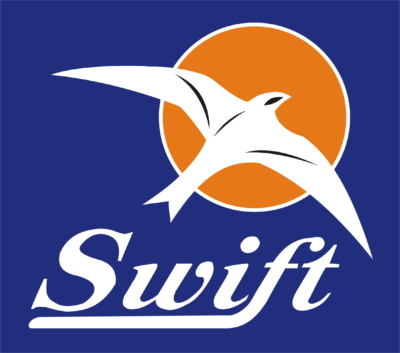 Press Release (ePRNews.com) - Naraina, New Delhi - Dec 01, 2020 - Tula Digital is one of the pioneers of weighing technology in India. An ISO 9001:2015-certified company, its brand Swift has been synonymous with exceptional quality and after-sales service for industrial weighing solutions since the year 1997. The manufacturer offers a wide range of weighing solutions, including DIBAL retail scales, precision balances, and table-top and platform scales. Industries can also find a variety of weighbridges with Tula Digital. These include weighbridges in concrete and steel platforms (pit-type and pit-less) that have rugged build quality.
In a recently held remote interview, the spokesperson of Tula Digital Pvt. Ltd. asserted, "Concrete platform weighbridges are fast gaining popularity due to their numerous advantages over steel structure weighbridges. Our concrete platform weighbridges have a special, extremely rugged design. These are very economical, maintenance-free, high in performance, and have a long life. Our pit-type concrete weighbridges feature a fully RCC structure, meaning no rusting of components or no need for painting or tightening of nuts and bolts."
The pit-type concrete weighbridges have a very high-strength structure that is designed to accommodate regular heavy vehicular movement and concentrated loads without any trouble. On the other hand, Tula Digital is also a pit less weighbridge supplier. With a similarly strong RCC structure, a pit-less type concrete weighbridge platform is usually 20 to 24 inches above the ground level, which makes it easy to maintain in areas with water clogging problems. The robust design of this weighbridge ensures its extremely long life.
The spokesperson also informed, "We also manufacture the steel pit-type weighbridge, for which the pit-mounted steel structures are assembled on a civil foundation with a pit. The platform is usually level with the ground, making it easy for the movement of vehicles and material around it. Our steel pit-type weighbridge is made with ultra-high-strength mild steel from the most reputed steel mills in the country. It constitutes several longitudinally placed RSJs on two, three or four transoms and 4, 6 or 8 load cells, depending on the length of the platform. Standard steel plates with anti-skid strips are fitted on the top."
For its clients who want to know about 100 ton weighbridge price in India, Tula Digital even supplies the most cost-effective steel pit-less weighbridges. These weighbridges require less civil construction than pit-type weighbridges, which means a lower cost of construction and faster full installation. Steel pit-less weighbridges feature the rib-reinforced 450mm side girders that give them exceptional strength while also acting as guiding rails for truck drivers. These weighbridges, like the other ones offered by Tula Digital, feature the Swift intelligent terminal with in-built weight indicators.
About Tula Digital Pvt. Ltd.:
Tula Digital is considered as a reliable manufacturer and supplier of industrial weighing systems, whether its clients are looking for weighbridge manufacturers in Delhi or any other location in India. The manufacturer also exports its products to several foreign countries. From tank weighing solutions to advanced retail scales and batching machines, Tula Digital offers it all for various measurement needs of different industries.
Contact Information:
Tula Digital Pvt. Ltd.
A-12, Naraina Industrial Area Phase 1,
Block-A, Naraina, New Delhi – 110028, India
Phone: +91-11-4141 1058 / +91-98100 33681 / +91-98731 99235
Website: https://www.tuladigital.com/
HOURS: Mon – Sat: 9:30 am – 6 pm (IST)
Source :
Tula Digital Pvt. Ltd.