University of Alabama Entrepreneur Launches Company Poised to Redefine Fencing in Huntsville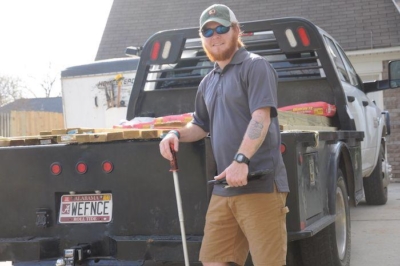 Press Release (ePRNews.com) - HUNTSVILLE, Ala. - Apr 21, 2017 - After receiving his B.S. in Business Administration from the University of Alabama, double specializing in Management Communications and Entrepreneurship, Austin Phelps identified the need for quality, reliable fencing in the Huntsville area market and built Redstone Fencing, LLC, to bridge the gap for Huntsville homeowners.
As the freshest new up-and-coming Huntsville fencing contractor, Phelps early on established the company on the core tenets of: quality lumber, custom-developed fencing solutions, and reliable employees who can pass drug tests and background screenings. This approach has set him apart from the local competition, earning him the highest praise in customer reviews as he is recognized for his team's commitment to precision, professionalism, and 100% customer satisfaction.
Since the enterprising company opened its doors, Redstone Fencing has already achieved several newsworthy milestones; most notably: expanding its workforce, adding a new company truck, and recently launching a freshly designed new website, http://redstonefencing.com/.
Phelps has worked in the fencing industry since the early 2000's, apprenticing under his father in the earliest days, and later working his way through college while gaining on-the-job experience in the field.
"Big things are happening for us," says owner Austin Phelps. "We're proud of the growth we've achieved, and remain dedicated to providing the highest quality of custom fencing for North Alabama homeowners."
http://redstonefencing.com/
Source :
Redstone Fencing, LLC