Vet2Door Offers Mobile Vet Services for St. Petersburg Area Pets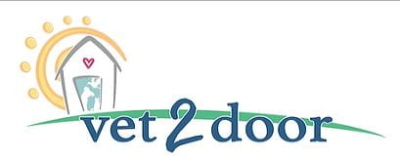 Press Release (ePRNews.com) - St. Petersburg, Florida - May 14, 2019 - Your pets are smart. They know the dreaded carrier means they're going somewhere, probably the vet. This is stressful for them and for you.
Dr. Janell Dowling aims to make life easier for pets and owners alike. She's introduced her Vet2Door Mobile Vet service in greater Saint Petersburg to provide exams, shots, even hospice care, wherever you and your pet, or pets, are.
Her website, Vet2Door.com, lists the full range of her services, along with useful blog posts and a video intro. This makes it easy to trust her with your beloved pet. In fact, she says she provides as much love as if the pets were her own. This means taking her office on the road to places such as the park where you take walks, or making house calls, so your pet can be treated in familiar surroundings.
"If I can get to you, I'll be there. What I want from the core of my being is to serve pets and their people in a way that is accessible, so that animals get the care they need.," Dr. Janell says.
Being a St. Pete native, she knows and loves the area she serves. She's been a vet for over 6 years and proudly boasts 5,000+ face licks, 1,000+ purring cats, and just two bites, though she's still friends with the biters. Letting her into your home or having her come by the park while you are tossing a ball to your black lab is as natural as having a friend come by. Except this friend is a highly qualified vet and she's come with a bag full of everything she needs to do her job.
Among the most common services Vet2Door offers are yearly examinations with vaccines. Pet owners are familiar with this standard routine of dragging their very nervous and often very vocal dog or cat to a vet clinic. There they must deal with all the other nervous pets and owners awaiting their turn. Then there's the unpleasant routine of holding your dog or cat down while they receive the needle. This is all much smoother in familiar surroundings.
Dr. Janell checks your pet's ears and eyes. She listens to the heart and lungs. And she shares her findings and gives advice. She also advises on what vaccines are needed and what schedule to maintain. She can do oral exams as well. If you think your pet may be sick, she will come by and conduct a visual check and as much as possible on the spot. And if blood, urine, fecal, or other tests are needed, she'll send them out for lab analysis. Those typically can't be done same-day but she'll consider if the situation is urgent and advise on the best course of action.
Animals are also vulnerable to a wide range of ailments, which can be tough to decode. Animal vets must do some detective work. "Pet's don't talk, so it's hard to know when a condition is serious and warrants hospital treatment or simple nursing care." says Dr. Janell, "I can't talk to them either, unfortunately. But I can tell you based on experience whether nursing care or hospital care is best for your pet."
Included in ailments she can diagnose are allergies, urinary tract infections, diarrhea and vomiting, various wounds, abscesses, and limping. Animals all have ways of presenting or trying to hide these conditions, and Dr. Janell will seek to figure out the underlying issue.
Also, much like people, animals deserve to pass away in peace and with dignity. Dr. Janell provides in-home hospice care with treatment to relieve your pet's pain. When the time comes to euthanize your beloved companion, she'll accommodate that as well. In such a trying time, this is a wonderful and welcomed relief.
Vet2Door is The Pet Doc that Starts with a Knock. You'll happily let her in to your home, and your dear pet will appreciate not being shoved in the carrier. Dr. Janell's Vet2Door offers her mobile vet services in and around St. Petersburg during normal business hours of 9 a.m. to 6 p.m. on weekdays. However, she can also arrange appointments on the weekends.
Simply call or text her, or use the contact form on the Vet2Door website.
For more information: https://www.vet2door.com
Contact: Dr. Janell Dowling
Phone: 727-200-4669
Facebook: https://www.facebook.com/vet2door
Twitter: @vet2door