Victoria International College is offering Industry Driven Diploma Courses in Malaysia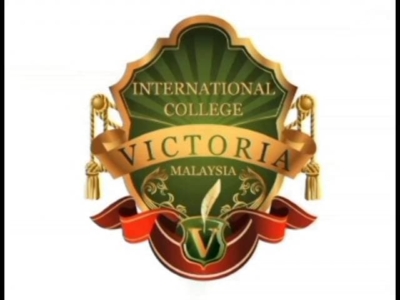 Press Release (ePRNews.com) - Kuala Lumpur, Malaysia - Jun 09, 2017 - Victoria International College, Commonly referred to as VIC is a prestigious institute that nurtures possibilities and inspires futures of all the students passing through their system. They strive to become a key centre in global knowledge networks. At VIC, both the faculty and students enjoy different opportunities for intellectual, personal and professional growth. Learning and working at VIC leads to the development of well-rounded persons, who are completely armed to keep up with the competition and high standards of today's fast paced world.
Speaking about how they work to actualize their vision, the BOG Chairman explained, "Our college draws passionate, academically strong and dedicated students from across the country to uphold our educational standards. We also attract, nurture and retain preeminent faculty, since it's the single most crucial aspect that determines education quality. As a team, we offer exceptional learning experience with relevant programs that meet the industry needs, provide global orientation, expand horizons and allows for the development of values and skills to assist students to reach their utmost potential. And because we understand the importance of a conducive environment in instilling a commitment to life-long learning in students and staff members, we have ensured to have the best one for that matter."
The Malaysian-based Global Center of Excellence offers Diploma in Accountancy and a whole host of other courses and is designed to equip the students with aptitudes and skills of accounting which they'll apply as individuals or in organizations. After completion of the diploma, one can be hired in any private sector, corporate and governmental offices. Besides, they can also choose to further their studies by pursuing business, law, or accounting. Students interested in accounting or management of a business can get Diploma in Accounting in Malaysia course at VIC, that's designed to prepare them accordingly.
The Chief of Faculty, talking about their core values, said, "We are in a competitive world, where success is determined by how well one excels in all that they do. At VIC, we put our best foot forward to provide the best of everything. Our intake procedure ensures only committed, and passionate students make it to the college. Again, such individuals deserve excellent faculty, who have command over the subject and are well-versed with effective teaching methods, and that's what we provide. These two important aspects meets our advanced facilities and infrastructure, and results to high-quality professionals, who can face the challenges in the dynamic world and thrive effortlessly."
The Accredited Center provides a number of skills Malaysia Courses available in a variety of fields including Mechatronics, IT-Networking, Multimedia, Secretary Course and Culinary Arts or Chef Course. Their qualifications are; students should be aged between 15 and 35 years, are Malaysian school leavers with PMR or SPM, and can communicate and write in English or Malay. Those taking SKM/DKM courses are eligible for the Malaysian Government study loan from TPK.
About Victoria International College
For 35 years, VIC has been providing higher educational services to students from a broad spectrum of backgrounds. They take pride in offering quality education and is without a doubt, the best college in Malaysia.
Source :
Victoria International College