vituzote.com acquires The Kitchen Company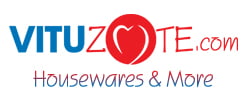 Press Release (ePRNews.com) - NAIROBI, Kenya - May 31, 2016 - Vitu Zote Supplies Limited, owner and operator of Kenya's leading housewares shopping website, www.vituzote.com today announced the acquisition of Kenya's premier kitchen cookware shop, The Kitchen Company located at the Junction shopping mall in Nairobi, Kenya.
"In the last two years we have built vituzote.com to serve and fulfill the needs of our customers in Kenya and this retail shop acquisition at one of Kenya's high traffic malls positions us to offer our customers more convenience in shopping options. The quality of the brands we carry and our specialist knowledge in each category is reflected in the Kitchen Company acquisition and while the shop will continue to operate as a specialist kitchen and cookware retail outlet, we feel we can introduce a segment of these shoppers to vituzote.com and the convenience and choice options that comes with online shopping" said Aaron Thuo, founder and Managing Director of vituzote.com
Pioneering new ways to shop
Today's customer wants the convenience and choice to shop online and in a traditional brick & mortar retail outlet, pick-up items in-store as well as get it delivered to their home, office or wherever they may be. Omni-shopping is being pioneered by vituzote.com for the first time by any company in Kenya. Board Chairman, Suhayl Esmailjee "For most of the time we've being in operation, one of our key goals has been to provide customers with innovative and fast shopping options. With the Kitchen Company outlet at Junction mall, we continue with this tradition. Customers will continue to be able to pick-up and also shop in-person at our existing warehouse and pick-up center on Argiwngs Kodhek Road and now too at the Junction mall." Adding on this Aaron Thuo, "We deliver 99% of our online orders countrywide in 24-hours. Today's Kenyan customer is super busy and the traffic situation does not make it any easier. Combining a grocery trip with an online order collection works for the customer that wants to pick-up their order and it enables us to introduce online shopping benefits like more choice and convenience to traditional brick & mortar customers."
About Vitu Zote Supplies Limited
Thousands of customers have trusted us to deliver the best quality and affordable houseware products to their doorsteps. Over time, vituzote.com has become one of Kenya's most trusted and leading sources of high quality kitchen & dining items, bed& bath, home decor' and more. In a market that is crowded by low quality imitations, we source the best quality products from only the best suppliers. Our company mission is to provide customers with the very best products and a super five star shopping experience.
We're distributors of some leading housewares brands including Wilton, Americolor, Lodge, Interdesign, Home Dynamix, Home Basics, Copco and many others.
Vitu Zote currently operates shopping platforms www.vituzote.com and blogs www.baking.co.ke and www.shopping.co.ke
Source :
Vitu Zote Supplies Limited