Website Provides Easy to Find Customer Service Numbers
Numero Telephone create comprehensive directory of hardest to reach customer service numbers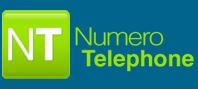 Press Release (ePRNews.com) - Internet, France - May 25, 2020 - Have you ever been on the phone with an automated system for hours trying to get a real person on the phone. You follow all the prompts, press all the right buttons, only to continuously be routed through the maze of automated voice prompts. You spend an hour or two going through the motions, and then the line hangs up and the process starts over. Have you ever tried to find a direct number yourself for customer service? You look at the company's web page, Google, Bing, and you may even try some search engines that are not used as often. This can be both time consuming and frustrating. All you need is some help with a product/service that you purchased for this company, and you cannot even seem to get a real person on the phone.
Some companies make finding their customer service number like going on a treasure hunt at night blindfolded. It is nearly an impossible task. You can waste hours simply looking for a number to find a solution to whatever problem you are having. By the time you finally reach the right number, you are so frazzled that you can barely remember the reason you called in the first place. God forbid you to get disconnected. The number you called may show on the caller id, but here goes the long process of trying to navigate the operating system again.
Logo Numero Telephone has found a solution to this problem They have created a comprehensive phone directory of customer service numbers that are hard to find. Rather than spending hours on Google or trying to get through automated systems, you can simply go to their site and find what you need. Contact forms are now a thing of the past. You no longer must click through hundreds of FAQs pages and customer forum's hoping to find the number you need. Thank Numero Telephone, you can call the company's customer service directly.
Their database contains a comprehensive list of direct numbers. The service saves users time and provides them quicker solutions just by making sure they have access to the customer service representative that they need. By providing an easy to find list of customer service numbers, consumers can reach help, have their problems solved, and get back to everyday life much quicker.
To find the customer service number you need; or to learn more; visit https://numerotelephone.net/ or email them at numerotelephone55@gmail.com today!