What Happened To The 30 Pieces Of Silver?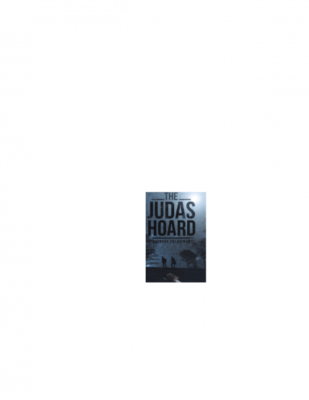 Press Release (ePRNews.com) - WEST PALM BEACH, Fla. - May 30, 2017 - In The Judas Hoard, the latest novel by author Barbara Erlichman, a priceless collection of ancient coins disappears, an innocent woman is accused of theft, and the 30 pieces of silver Judas received for betraying Jesus take center stage.
Owned by New York real estate developer George Lambert, The Judas Hoard vanishes the night he dies. The obvious suspect is his niece, Linden Travers, who disappears that same night. The morning after his death, though, she wakes up in a strange house with a blinding headache and no memory of the previous night. And that's when things get a whole lot worse. She quickly discovers she's breaking news on TV – and the police are after her.
Convinced of her guilt, Linden's family hires a private investigator. Alex Blair is an expert at finding people who don't want to be found and he soon tracks her down. But he's not as lucky with The Judas Hoard. He can't find any trace of it.
Only The Voice knows what happened to Linden the night of her uncle's death. Disguising his identity with a voice changer, he taunts her through telephone calls.
Everyone becomes a suspect as Linden's search for the missing coins turns deadly. Following a trail of cryptic clues, she must use all her ingenuity to stay alive and outwit The Voice.
The idea for The Judas Hoard came to Erlichman while on vacation in Savannah. A local newspaper reported that a woman had been hospitalized with no memory and no ID. Erlichman wondered how the woman had ended up in such a situation, and did she even deserve sympathy? What if she was guilty of stealing something ─ a family heirloom ─ and people were trying to find her. As Erlichman's imagination caught fire, she decided that the "something" had to be small and easy to transport ─ like rare coins. And what could be rarer than the 30 pieces of silver mentioned in the bible? Although Judas Iscariot's purchase of the Field of Blood is well-documented, Erlichman asked herself, "What happened to the change?"
It was a challenge she couldn't resist, and while the coins' fate can never be proved, her scenario is very believable. The Judas Hoard is the story of the coins' journey from biblical times to the 21st century. As the Hoard's mystique grows, it becomes worth a fortune – and the highlight of anyone's collection.
Barbara Erlichman was raised in England and came to the United States intending to work her way across America. Arriving in New York, she met her future husband and they started a rare coin and collectibles business. Based in New York, they traveled throughout the United States and Europe buying coins and collectibles. Now living in Florida, Erlichman is the author of two previously-published novels which both evolved from her experiences in the numismatic and fine arts fields. One of a Kind, which is about the discovery and auction of a unique 1873-S silver dollar, gives an insider look at the rare coin industry. In Yesterday's Enemy, an American art historian agrees to inventory an art collection at a remote chateau in France but soon realizes that the job description was a lie. Barbara can be reached through Facebook, LinkedIn or at Barbara.erlichman829@gmail.com.
Source :
Barbara Erlichman