Winning Technologies Names Henry Miller Controller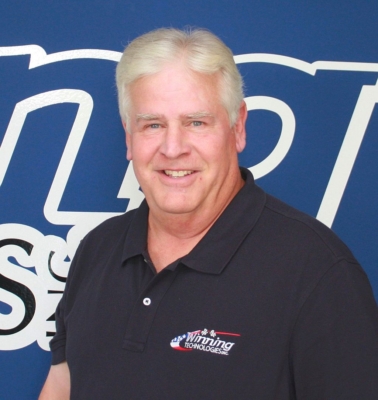 Press Release (ePRNews.com) - ST. LOUIS, MO - Jul 24, 2019 - Winning Technologies announces Henry Miller has joined the firm as the company's new Controller. Miller has several decades of experience in financial accounting and operations.
Miller joins Winning Technologies after having served as Chief Financial Officer and Controller with Huntco Enterprises. He served with Huntco in various capacities for some 22 years.  Miller also worked as an Auditor with Deloitte Haskins & Sells, a large CPA firm, and served as a Senior Internal Auditor and Controller for 16 years.
Miller has a CPA certificate from the State of Missouri and holds a B.S.B.A in accounting from the University of Missouri – St. Louis.  His hobbies include fishing, working outdoors, Blues hockey and four pointing dogs he calls his kids.
"We are excited to announce the appointment of Henry Miller as our new Controller. He has a wealth of experience in financial accounting and will play a large role as we continue to develop new products and services, and continue our rapid growth," said Scott Lewis, CEO.
"Winning Technologies is a highly innovative firm and continues to set a high bar in the IT world. They have shown consistent and long-term profitability and growth. I look forward to helping them take their business to the next level," Miller said.
About Winning Technologies
Winning Technologies Inc. is a Business Management Company that specializes in the alignment of business and technology. The firm is a leading provider of Managed Technology Services, serving clients in many industries including automotive retail, construction, education, government/municipalities, healthcare, manufacturing, non-profit and professional services. Since 2002 Winning Technologies has developed and expanded a methodology to help businesses and organizations worldwide improve the management of technology resources to improve work processes, streamline technology, lower the cost of ownership, improve return on investment, and increase their profits. The firm offers a variety of products and branded services to include IT and support, data storage, hosting, telecommunications and business management software. A woman owned, veteran owned firm, Winning Technologies is under the leadership of Lynette Lewis, Chairman, and Scott Lewis, CEO. Based in O'Fallon, MO (St. Louis), the firm has won multiple awards and maintains offices throughout the U.S. For additional information visit https://www.winningtech.com