Wisco welcomes new manager to Holiday Inn Hotel & Suites Madison
Cody Gulrud joins the Wisco Hotel Group management staff in Madison, WI.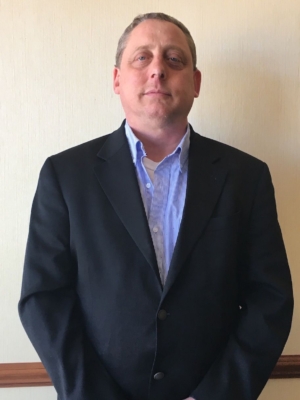 Press Release (ePRNews.com) - FOND DU LAC, Wis. - Mar 31, 2018 - Cody Gulrud has been hired as General Manager of the Holiday Inn Hotel & Suites of Madison. Cody's hospitality career spans more than 20 years. He has a proven record of accomplishment for creating successful operations and profitability for multiple hotels under Intercontinental Hotels Group and Hilton Worldwide franchises among others. Cody has filled many roles within hospitality environments and has trained and supervised hotel General Managers. Cody utilizes his years of experience in his approach with an emphasis on budgeting, marketing, purchasing and overall expense controls.
Join us in welcoming Cody Gulrud to the Wisco Hotel Group. Wisco Hotel Group owns and operates 12 hotels in five Wisconsin cities. The Wisconsin based company plans to open new hotels in the coming year. Our trusted Wisconsin lodging brands include the Holiday Inn, the Holiday Inn Express, Baymont Inn & Suites, Candlewood Suites, Comfort Suites, Comfort Inn and Fairfield Inn & Suites. You can currently find Wisco Hotel group locations in Appleton, Fond du Lac, Oshkosh, Madison and Milwaukee. Find the Wisconsin lodging that's best for you, and rest easy thanks to our signature warm hospitality. http://www.wiscohotels.com/
Source :
Wisco Hotel Group

Business Info :
Wisco Hotel Group
8102 Excelsior Drive Madison, WI 53717
Madison, Wisconsin - 53717 United States
Phone: 888-522-9472
Website:
http://www.wiscohotels.com