WooJuice Offering Well-Curated Property Advert Packages in UK and UAE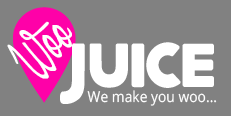 Press Release (ePRNews.com) - WooJuice - Jul 30, 2018 - WooJuice, a dedicated property advertising website, is offering a broad range of well-curated property advert packages at competitive prices to proprietors in the UK and the UAE respectively.
WooJuice is simplifying and streamlining property buying, selling and renting in the UK and the UAE. WooJuice operates with a high calibre web portal featuring a vast database of adverts for properties across all scales, locations, dispositions and price points. The property advertising website provides marketing leverage to businesses by allowing them to sponsor properties advertised on its web portal. WooJuice maintains competitive pricing across all services, due to its belief that providing the right exposure to the property need not be a pricey affair. Dedicated customer support is also provisioned to take the advertising experience to the next level.
One of the executives at WooJuice recently stated, "In contemporary times where shopping happens at a click of a mouse, WooJuice blends in the scenery to make property buying, selling and renting accessible to all. Despite our start-up status, we continue to attract people seeking lucrative investment avenues, a better quality of life and a secure future. We allow the proprietor to control his/her adverts and find a suitable deal for the property in simple, effective and affordable ways. We also empower businesses to maximize their outreach and target specific regions in the UK or UAE through several efficient and cost-effective sponsorship packages."
As WooJuice has a flair for keeping everything simple, advertisers can expect a convenient, 3 step advertising process. The ball gets rolling when the advertiser gains a membership of WooJuice. Next, they need to create adverts for residential and commercial properties and upload text, pictures and video links providing an insight into the property via their personal account. Eventually, he/she has to proceed to payments page featuring a secure payment gateway that keeps his/her personal information anonymous. Once done, the propitiators can sit back and expect fast sales, as the website promotes the advert to the desired audience.
On the pricing strategy on offer, the executive further stated, "WooJuice brings forth a wide range of carefully planned advert packages – Standard, Featured, Bundle and Bundle Featured – to support all needs and budgets. The Standard package, as the name indicates, is a basic package meant to promote a single property listing for 28 days in lieu of £36.99. The Featured package comes at £96.98 and features 1 property listing at the top for 28 days. Priced at £147.99, the Bundle package allows the client to promote 5 properties for the price of 4, while the Bundle Featured package costs £387.95 and provides 5 featured properties for the price of 4."
WooJuice also offers a multiplicity of Sponsorship packages, including Standard Sponsorship, Featured Sponsorship, Bundle Sponsorship and Bundle Featured Sponsorship. Standard Sponsorship is priced at £36.99 and allows advert on one property listing, while the Featured Sponsorship ensures featured advert for a single property at £96.98.  Bundle Sponsorship and Bundle Featured Sponsorship plans are priced at £147.99 and £387.95 and provide advert on 5 property listings and 5 featured property listings respectively.
About WooJuice:
WooJuice is a growing property advertising website based in the UK. The website is making property buying, selling and renting endeavours seamless and affordable in the UK and the UAE. Lately, WooJuice is keeping a steady stream of those seeking luxury houses for sale in UK.
Source :
WooJuice