Yorkshire Elegant Homes -Voted The Top Custom Home Builders In Toronto And Around The World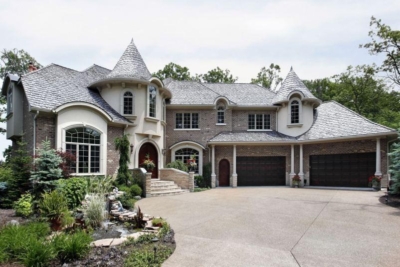 Press Release (ePRNews.com) - TORONTO - Jul 29, 2016 - Entrusting a home builder to construct your dream home involves a great deal of trust and a significant financial investment. Yorkshire Elegant Homes offers a comprehensive range of services, ranging from home renovation to full custom home construction. If you're looking for individualized attention and truly one-of-a-kind results, you can rely on these passionate experts to build the home you've always wanted.
Yorkshire Elegant Homes provides a range of benefits the competition can't match, including:
• Experience: With the breadth of experience and industry knowledge, their technicians can handle almost any home repair you need. From repairing leaking siding to designing a custom home just for you, no job is too big or small.
• Incredible Results: They stand behind every job they do and work hard to ensure that your home is safe from the elements. If you're planning a new home construction, their designers will sit down with you before creating a personalized plan guaranteed to meet your needs.
• Integrity: Over the years, they've established a reputation for fair prices and treating their customers with courtesy and respect. You can always be confident that the price they quote you is the price you'll pay, with high-quality results you can rely on.
Their highly experienced and talented team of architects, designers and engineers will transform your imagination into reality to let you live in your dream luxury home and regardless of the scope of your renovation work, their trusted, experienced and professional team of builders have the knowledge to get your job done right the first time and on time, the way you can never imagine. Yorkshire Elegant Homes has built so many homes and they build every home as if it were their own. Yorkshire Elegant Homes as founded on a vision of highest quality workmanship and exceptional innovative style which serves greater Toronto Area and around the world.
No other home builder values your time and money quite like the established professionals at Yorkshire Elegant Homes. Visit our website to learn more about what has made us one of the leading companies in the building industry @ http://yorkshirehomes.ca, or call (416-897-5311) to schedule an in-person consultation on your project today.
WHAT ARE YOU WAITING FOR? YORKSHIRE ELEGANT HOMES REMAINS YOUR BEST OPTION TO BUILD YOUR DREAM HOMES. CONTACT THEM TODAY!!!
http://yorkshirehomes.ca
Source :
Yorkshire Elegant Homes

Business Info :
Yorkshire Elegant Homes
2653 Bayview Avenue
Toronto, Ontario - M2L 1B8 Canada
Phone: 416-897-5311
Website:
http://yorkshirehomes.ca