Yun Wiley Moves Business to RE/MAX DFW Associates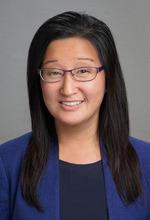 Press Release (ePRNews.com) - FRISCO, Texas - Jun 15, 2017 - RE/MAX DFW Associates announces new associate Yun Wiley to the Frisco office. Ms. Wiley transferred from another realty firm and brings a background in retail sales. In her former position in retail, Ms. Wiley excelled in working with all types of personalities and thrived in communication and organizational skills. Ms. Wiley discusses her decision to transfer to RMDFW. "RE/MAX DFW Associates' superior reputation stood out to me as well as their educational training and resources to help further my success in my new career," said Ms. Wiley.
Manager of the Frisco office, Bonnie Watson expressed her excitement of Ms. Wiley's affiliation by stating, "I'm very pleased to have Ms. Wiley join our team. She possesses professional work ethics and has great knowledge of today's real estate trends and knows the market well. I'm confident she will be very prosperous here at RE/MAX DFW Associates."
Originally from Tulsa, Oklahoma, Ms. Wiley moved to the DFW Metroplex about 4 years ago and is bilingual in English and Korean. She is a mother of 7 children and enjoys reading, watching movies and walking.
RE/MAX DFW Associates is in its 33rd year of operation and today is the largest RE/MAX franchise in Texas. The firm has seven offices: Coppell, Dallas, Flower Mound, Frisco, Las Colinas, Plano and Willow Bend. The firm's over 330 agents and closed $1.75 billion in 2016. RE/MAX DFW Associates is part of the world-wide RE/MAX network in 105 countries and 110,000 agents. For more information, visit the firm's website, www.YourHomeTownPro.com, its Facebook page, facebook.com/RMDFW or on YouTube, youtube.com/rmdfw.
Yun Wiley can be contacted at the Frisco office of RE/MAX DFW Associates at 469.582.0256 or via email at Yun.Wiley@rmdfw.com. She can assist with any listing in the North Texas Regional MLS System, as well as any of the firm's active listings, which can be viewed at www.YourHomeTownPro.com.
Source :
RE/MAX DFW Associates