A Long Island Seed Company is Born Again
Salt of the Earth Seed Company is Long Island's only seed company.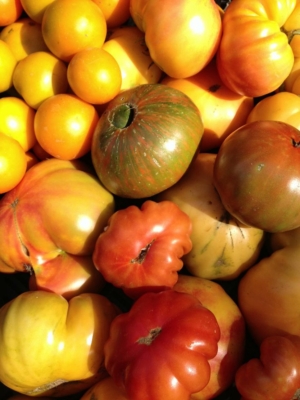 Press Release (ePRNews.com) - MATTITUCK, N.Y. - Jan 05, 2017 - It all began with some tomato seeds, twice. In the 1970's Ken Ettlinger began selling his saved tomato seed from his small farm on Long Island to the public. The interest in local, fresh seed grew and Mr. Ettlinger continued to save and sell vegetable seeds until the early 2000's through his Long Island Seed Project. Years later, after he stopped his seed company, Mr. Ettlinger met farmer Steph Gaylor, whose passion was collecting rare and endangered heirloom tomato seeds to grow and save. The two began to collaborate and a seed company was born anew.
Salt of the Earth Seed Company focuses on New York regional varieties and on trialling, testing, and breeding new vegetable varieties. They provide open pollinated or heirloom varieties to the public, including a catalog of over 150 different tomatoes. Much of the seed available has been grown and processed on Long Island on small farms. The farms grow the seed during fresh production season to test for adaptivity, disease resistance, and of course taste. The produce is then sent for trialling to several different restaurants in New York City and surrounding areas. If farmer, chef and consumer give the thumbs up, the seed is saved and becomes nationally available for gardeners to grow, save and enjoy! Shop for seeds online at: http://www.northforkseeds.com
Source :
Salt of the Earth Seed Company