Affiliate Marketing Agency partners with ReachDynamics for Remarketing Emails
More Than 560 Lost Sales Recovered with E-Commerce Email Remarketing Campaign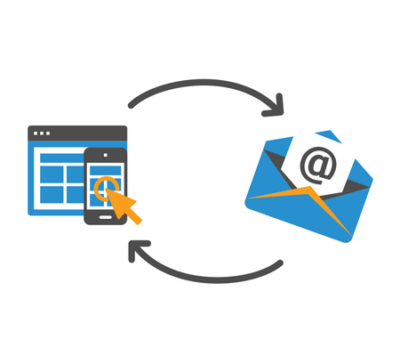 Press Release (ePRNews.com) - SAN DIEGO - Jun 20, 2017 - Email Remarketing Recovers 566 Sales for E-Commerce Client
Goodsell Marketing is a premier online marketing agency specializing in the management of CPA or affiliate marketing programs for its clients. Laura Goodsell and her team run affiliate marketing programs for brands including Sleefs, 1ink and more. They work to improve traffic, brand awareness, and ultimately, sales for the brands they work with.
Goodsell works with ReachDynamics for email remarketing that makes her client campaigns more effective.
Using Email Remarketing to Increase E-Commerce Website Conversions
Goodsell Marketing's client 1ink.com began email remarketing in 2016. 1ink.com is an online e-commerce retailer providing high-quality cheap printer ink and toner cartridges. Though the online retailer had high volume traffic through paid search, affiliate marketing programs and other traditional digital marketing channels, they were still looking for ways to increase their online conversion rates.
In order to recover lost sales for 1ink, Laura and her team at Goodsell Marketing implemented email remarketing by ReachDynamics. When a visitor arrives at the 1ink site, if they leave without converting, ReachDynamics works to identify that anonymous website visitor and to send them a follow-up email encouraging them to convert. One tactic that's been incredibly effective for the online retailer is a follow-up discount coupon code.
Email Remarketing Results: Increased Sales & Website Conversions
In less than one year of email remarketing, 1ink has realized 566 sales recovered from website visitors that may have otherwise gone without purchasing.
The ReachDynamics pixel was able to match and successfully contact 49% of the anonymous website visitors, utilizing ReachDynamics' VisitorID technology.
"As my clients' trusted source for marketing strategy and direction, every time that I'm able to bring a new idea to my clients – especially a new tool that is so cutting edge – it makes me look like a hero. When it's successful, that's even better," said Goodsell in a recent interview.
After a successful pilot with ReachDynamics, Goodsell Marketing is now utilizing email remarketing with multiple client programs and intends to branch out into direct mail remarketing in the near future.
Are you working to increase conversions for your e-commerce marketing brand? Find out more about how you can recover lost e-commerce business with email remarketing.
Agencies and consultants – Find out how your marketing agency can utilize email remarketing to achieve conversion rates up to 18%.
About ReachDynamics
ReachDynamics is a St. Louis-based technology start-up offering email remarketing & direct mail retargeting services. The company is the first of its kind in this space – offering a totally new channel for direct marketers.
ReachDynamics gives organizations a second chance to make a good impression. Using their exclusive VisitorID technology, they help digital marketers identify lost anonymous website visitors, and to target them with high-converting messages via email and direct mail. ReachDynamics complements traditional marketing, retargeting and cart abandonment solutions. By pairing anonymous data with third party permission-based email data, ReachDynamics empowers brands to continue the conversation with website visitors who left their site without purchasing or providing any contact information. Learn more at www.ReachDynamics.com.
About Goodsell Marketing
To get the most out of their affiliate marketing efforts, brands need to have established relationships with top publishers in the business. Goodsell Marketing already knows the affiliates that will get your offers in front of responsive customers. Work with a leader in affiliate marketing. Learn more at www.GoodsellMarketing.com.
https://rdcdn.com/rt?aid=8296&e=1&img=1
Source :
ReachDynamics