Appliance Technician Ltd. provides Appliance Repair Services in Ottawa
Appliance Technician Ltd., a licensed company based in Ottawa, provides appliance repair services.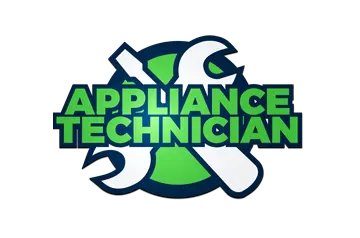 Press Release (ePRNews.com) - Ottawa, ON - Jul 25, 2020 - Appliances keep the home running. Without them, everyday living will be filled with hassle, stress, and prove to be a drag in the execution of chores. Oftentimes, when they get faulty, people are forced to get new units to replace them, so their lives can get back to normal, but these unplanned replacements may not be budgeted for and could leave a dent in the finances of the households involved. Appliance Technician Ltd., a licensed repair company based in Ottawa, provides appliance repair services that help to restore appliances, which also help to keep households running once again.
Answering a query, Appliance Technician Ltd.'s spokesperson said, "It's our job to diagnose every type of appliance and find out what needs to be done, if any parts need to be replaced, and how we can save you as much money as possible while making sure you won't have to call us again soon. We specialize in refrigerator repair, dishwasher repair, oven repair, washer repair, dryer repair and much more with installation and service that covers all brands and models for your convenience. Our goal will always be to meet or exceed our customers' highest expectations especially when it comes to everything we offer as a premier appliance repair resource. With Appliance Technician, our customers have a local company they can trust and rely on time and time again."
At Appliance Technician Ltd., they are committed to the highest standards of service, professionalism and customer satisfaction. At the core of their values is a dedication to the people that rely on them the most — their customers. As a community business, they are poised to offer special and neighborly courtesy to all their customers. Customer satisfaction is their biggest priority, and they believe that every successful job helps them to build a stronger bond with the communities that they serve. Customers Looking for Appliance Repair in Ottawa, can contact Appliance Technician Ltd. for this service.
The spokesperson further added, "Your appliances are what keep your household running, and when they break down, it can be a minor inconvenience at best, and at worst — completely put your life on hold. Whether it's an old trusty stove with a recent hiccup or a new dishwasher that's out of warranty and acting up, we have the tools and experience to provide quick and professional appliance repair at an affordable price. Replacing your old appliance isn't always the right choice, because proper care and a one-off repair often helps old units last many years without requiring any maintenance whatsoever. That's why it's good to know that there is a professional repair service like us that you can trust right around the corner."
Despite the challenges posed by the COVID-19 pandemic, clients can book an appointment with Appliance Technician Ltd. As a result of current happenings brought about by the pandemic, repair services are done right at customers' place of residence and whilst doing this, their technicians take precautionary and preventive measures like wearing facemasks and using hand gloves. Also, extra discounts are made available for elderly people during the pandemic so as to have more technicians to attend to the needs of customers, the company is looking for experienced appliance technicians to work for Appliance Technician Ltd.
About Appliance Technician Ltd.:
Appliance Technician Ltd. is a licensed and insured company offering appliance installation, service, and repairs in Ottawa. Customers in need of a Contact for Refrigerator Repair in Ottawa can call at Appliance Technician Ltd. for this service.
Source :
Appliance Technician Ltd.