Arbor Scientific's ​ Video Contest Winners Announced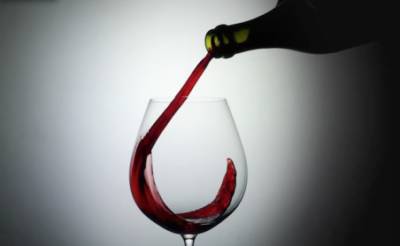 Press Release (ePRNews.com) - SALINE, Mich. - Mar 03, 2017 - For ten weeks starting in December 2016, physics educators and their students have been uploading their short videos that capture demonstrations of physics in the world- in Slow Motion. The contest was the first of its kind by Arbor Scientific, the educational leader in finding cool science tools for making understanding scientific principles easy, fun and exciting for today's students.
Arbor Scientific asked Paul Hewitt, a renowned physics professor and author of the best selling textbook Conceptual Physics, to review all the video entries and choose the winner. Hewitt said "It has been a pleasure watching these. I chose INERTIA BLOCKS, mainly because of the 4 sheets pulled at the same time; a nice lift to a familiar demo". The second winner was based upon popular votes at the contest website, receiving over 380 fan votes!
Both winners will receive a $100 Arbor Scientific gift certificate which will help them purchase new classroom science products, a profile on Arbor Scientifics Blog "CoolStuff" and in the CoolStuff e-newsletter mailed to over 20,000 educators monthly.
The two winners are:
Amador Valley High School ​Watch their entry video INERTIA BLOCKS at www.arborsci.com/cool/contestwinner
Manistee High School​ Watch their entry video CONSERVATION OF MOMENTUM at www.arborsci.com/cool/contestwinner
I'm excited for both of the winners," said Andrea Kelly, Marketing Manager at Arbor Scientific. "They both encompass what we were looking for: presentation, substance and a passion for physics. We surpassed our goal of over 50 video entries and were impressed with the knowledge and creativity all had. We will definitely do similar contests in the near future."
The submissions can be viewed in their entirety at http://slowmophysics.hscampaigns.com/ and will eventually be moved over to the website and blog to remain resources for teachers going forward.
About Arbor Scientific:
Arbor Scientific is celebrating 30 years as a leading provider of Physics and Physical Science teaching equipment tested and approved by educators recognized for their expertise. We work with teachers at all levels to find the 'Cool Stuff' – unique demonstration and laboratory tools – and then provide lesson plans, supportive teaching guides and science teaching supplies to make each learning experience fun and effective. We publish Cool Stuff, a monthly e-Newsletter with over 20,000 subscribers interested in physics education, and mail our product catalog to US and Canadian schools annually.
Conceptual Physics Alive! On Demand by Paul Hewitt is online on Vimeo.
Source :
arbor scientific

Business Info :
arbor scientific
Ann Arbor, Michigan - 48176 United States
Phone: 7344779370
Website:
http://www.arborsci.com