Arizona Cattle Ranch Foreclosures, Short Sales, and Bank Owned REO Horse Property For Sale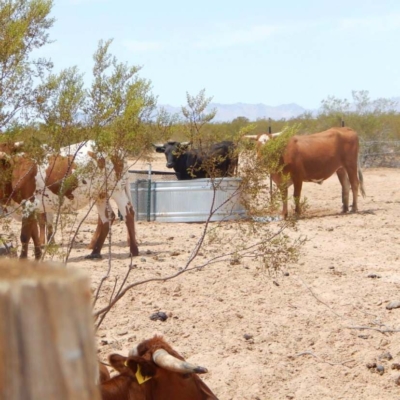 Press Release (ePRNews.com) - SCOTTSDALE, Ariz. - Apr 15, 2017 - Your Arizona Cattle Ranch Real Estate Specialist
With over 20 years of experience in helping people buy and sell Cattle Ranches!
Need grazing rights for your Cattle on BLM land, State Land, and/or Deeded Land? Please contact Nicholas McConnell with Realty One Group. 480-323-5365
To all of my Cattle Ranchers:
There is not a central listing platform where all Cattle Ranches are listed for sale here in Arizona. The good news is, I know exactly what is for sale when discussing Cattle Ranches. If you would, give me a call, tell me exactly what you are looking for, and I will email you the results so you can view all Cattle Ranches for sale that fit your search criteria. Mainly, I need to know how many head you are planning on running and your price range. From there, I can send you several Cattle Ranches to choose from.
If you see a Cattle Ranch that is of great interest to you, give me a call and I will set up a time where we can tour the property together.
I have no problem offering 20% below asking price for my Cattle Ranchers. If we see something priced at 3 million, I will not hesitate to offer 2.2 million on your behalf. Everything is negotiable in Real Estate. The sticker price is rarely the purchase price. With firm negotiations, I will get you the very best price available.
If you need help obtaining financing, I have several lenders standing by that may be able to get you an agricultural loan. If you are trying to secure financing on your new Cattle Ranch here in Arizona, we may be able to secure a USDA loan for you. I have put together deals where we were able to obtain a small amount of financing, the buyer put some cash down, and the seller carried a portion for the buyer. There are several different ways to structure a purchase.
Below is a map of just some of the Cattle Ranches available for sale here in Arizona. Please keep in mind, there are MANY Cattle Ranches for sale here in Arizona that are not on the map below. However, this is a good place to start if you are just shopping for now. To view more information on each property below, you can click the photo for more photos of each property, and you can click the MLS number for more information on each property. You may also click on the properties on the actual map should location be more important to you.
If you have any questions, do not hesitate to give me a call at 480-323-5365. My phone is never off, you can call me day or night. You can also email me with any questions you may have.
http://www.nicholasmcconnell.com/Ephemeral_Increase_AUMS_…
Types of Cattle that are run in Arizona:
Corriente cattle
Hereford Catttle Breed
Welsh Black Cattle Cows
Brangus Plus Breeders
Brangus Bred Heifers For Sale
Brangus Pairs For Sale
Texas Longhorn Cattle Breed
Charolais Cattle White
The Charolais is a breed of taurine beef cattle from the Charolais area
Angus Cattle
Sporting Cattle
White Face Angus Hereford Cross Black Cow
Brahman Cattle
Zebu Cattle
Black Baldy Cattle
Black Baldy Cows
Beefmaster Cattle
Arizona Steers For Sale
Email: arizonamansions@gmail.com
Source :
Realty One Group Cattle Ranch Specialists

Business Info :
Scottsdale, AZ Realty One Group Luxury Real Estate
7975 N Hayden Rd. A101
Scottsdale, Arizona - 85258 United States
Phone: 480-323-5365
Website:
http://www.nicholasmcconnell.com