Artist CARMEN PÉREZ Killed (But She Doesn't Die)
Carmen Pérez releases new lyric video "He Killed Me (But I Didn't Die)"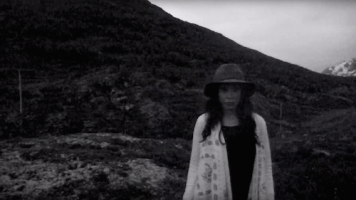 Press Release (ePRNews.com) - OSLO, Norway - May 10, 2017 - Visual artist, actress and U.S. Army Veteran Carmen Pérez, of the "Lucha Underground" TV series, has just released the official lyric video to the song "He Killed Me (But I Didn't Die)," of her recently released Space Girl EP. Link to video: https://youtu.be/egrlwTgAGEA.
"He Killled Me" taps into the subject of domestic violence and humanity with her raw vocals.
Carmen Pérez debuted and charted in EDM/dance music a few years ago with (Billboard's Top 40 Hot Dance Club Play & Top 10 UK Commercial Pop Charts, "Emergency" & "Overload", and UK chart topping remix of "Run Little Devil").
When Carmen Pérez is not writing or acting, she paints. As a visual artist, she has exhibited and sold paintings internationally. Carmen is proud to have served her country on active duty in the U.S. Army for 6 years and is currently living in Norway.
Links:
http://www.carmenperez.net
http://www.facebook.com/CarmenPerezArt
http://www.twitter.com/CarmenPerezArt
http://www.instagram.com/CarmenPerezArt
http://www.youtube.com/CarmenPerezArt
Source :
Carmen Pérez