ASIMCO unveils global marketing plan; to reinforce brand in Africa from Kenya hub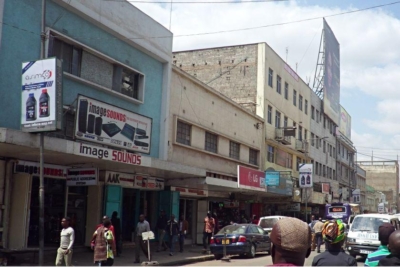 Press Release (ePRNews.com) - DUBAI MEDIA CITY, UAE - Aug 21, 2016 - ASIMCO unveils global marketing plan; to reinforce brand in Africa from Kenya hub
· African foray comes amidst unprecedented growth potential in the continent, where auto accessories market is growing 11% year-on-year
· Company to also launchmarketing plans soon in the UAE
Dubai, August 21, 2016:ASIMCO, one of the leading players in brake products in the global automotive aftermarket being distributed regionally by Al-Muqarram Auto Spare Parts Trading [A-MAP], has announced an aggressive global marketing plan to reinforce its market reach across the world.
The marketing planwill focus on expanding ASIMCO's market reach in the UAE as also reinforcing its presence in Africa from its hub in Kenya and implemented through A-MAP's widespread presence in the continent.
Mr. Asad Abbas Badami, Managing Director of A-MAP, said: "As part of its strategic growth plans, A-MAP is collaborating closely with ASIMCO to expand its market presence across various markets, from the UAE to Africa, which is an emerging market particularly in the automobile industry. Through this endeavour, ASIMCO aims to continue building on its market leadership and brand building across the other parts of the world, backed by its iconic product range."
He added: "The automotive aftermarket in Africa offers great potential for growth, particularly considering that there are over 22 million vehicles on the continent's roads as on date, thus offering a huge demand for auto accessories and engine components such as bearings, brake pads, spark plugs and filters. With its hub in Kenya, and re-export base in the UAE, ASIMCO is set for a major growth curve."
ASIMCO lightboxes have been installed in the Nairobi Auto Parts Industrial Area in the Kenyan capital, which is one of the most effective channels of advertising particularly for the automotive industry.
ASIMCO's increased focus on Africa comes close on the heels on the surging demand for auto parts and accessories in the continent, which is growing 11% year-on-year and is expected to be worth $15.3 billion by 2020. The double-digit demand for parts in the continent is led by countries like Kenya, Ethiopia, Tanzania and Uganda, according to industry analyst Frost & Sullivan.
ASIMCO, which launched its range of Brake Fluid, Fuel Pumps and Shock Absorbers this year, has witnessed encouraging growth, and a strong potential on offer for products in the Middle East, Africa and beyond.
ENDS
Source :
Amap