Attorney Tracy Sanders of Natural Hair & The Law Receives Congressional Recognition from Karen Bass
Attorney/Author/Speaker shares her knowledge of natural hair and employment discrimination law across the country with her book Natural Hair In The Workplace: What Are Your Rights?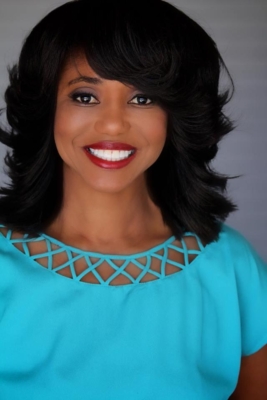 Press Release (ePRNews.com) - LOS ANGELES - May 31, 2017 - Attorney and Author Tracy Sanders was awarded the Certificate of Special Congressional Recognition from Congresswoman Karen Bass for her outstanding and invaluable service to the community at Extraordinary Women Rock event on April 22nd at the Doubletree Hotel Southbay in Los Angeles.
Sanders' travels the country educating and sharing her extensive knowledge of natural hair and employment discrimination law in her new book Natural Hair In The Workplace: What Are Your Rights?. The book is a guide to help individuals who have natural hair, transitioning to natural hair, or interested in natural hair topics understand federal and state employment discrimination laws in the United States. Readers will be inspired through real-life stories, hypotheticals, case studies, practical tips to help navigate natural hair in the workplace, and learn more about rights and obligations related to natural hair as an employee or employer.
BOOK DETAILS:
Natural Hair In The Workplace: What Are Your Rights?
Author: Tracy Sanders, Esq.
Publisher: CreateSpace Independent Publishing Platform
ISBN-10: 1535311746
ISBN-13: 978-1535311748
Paperback: 40 pages
Published: July 2016
APPEARANCE SCHEDULE:
Alpha Kappa Alpha Sorority Inc. Leadership Seminar
Las Vegas – July 2017
Corporate Counsel Women of Color
New Orleans – September 2017
For event bookings and appearances, please send inquiry to info@naturalhairandthelaw.com.
To order your copy, please visit https://www.amazon.com/Natural-Hair-Workplace-What-Rights….
To find out more about Tracy Sanders, visit http://www.naturalhairandthelaw.com
Hashtag: #naturalhairandthelaw
Facebook: www.facebook.com/tracy.sanders.581?fref=ts
Twitter: twitter.com/ (https://twitter.com/esq_tracy)esq_tracy
Instagram: www.instagram.com/sanderstracyl/
Facebook: www.facebook.com/naturalhairandthelaw
Instagram: www.Instagram.com/naturalhairandthelaw
ABOUT TRACY SANDERS, ESQ.
Tracy Sanders is an attorney, author, and speaker in Los Angeles, CA. She is founder of Natural Hair and Law, which is an organization formed to provide publications, workshops, and events addressing legal issues related to natural hair in the workplace and schools. Natural Hair and the Law received recognition by U.S. Congresswoman Karen Bass for community service. Tracy's book, Natural Hair in the Workplace: What Are Your Rights?, has been featured in Essence, New Growth Magazine, and Black Caucus of the American Library Association. Tracy earned a Juris Doctor at the Syracuse University College of Law, Master of Public Administ­ration at University of South Carolina, and Bachelor of Arts in Political Science at the University of South Carolina. She is a member of the Black Women Lawyers Association of Los Angeles, First Congregational Church of Los Angeles, and Alpha Kappa Alpha Sorority, Inc. She is particularly interested in community service initiatives to help young people achieve their education and career goals. Tracy has made appearances on networks such as ABC, FOX, MSNBC, TLC, and WE. Visit her website for information on speaking engagements or to purchase her books www.naturalhairandthelaw.com.
Source :
Natural Hair And The Law