Avior Jewelry Offering Impeccably Designed Diamond Engagement Rings at Competitive Prices
Avior Jewelry, the top-rated jewelry store in Dallas, is reaching out to buyers with an exclusive range of impeccably designed diamond engagement rings being offered at competitive prices.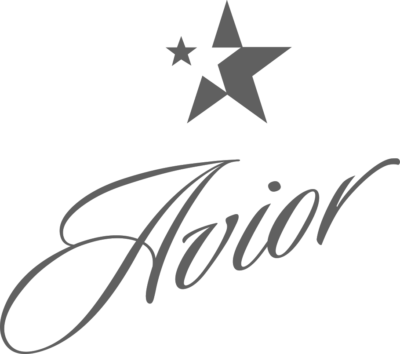 Press Release (ePRNews.com) - Dallas - Jun 18, 2018 - There is much to admire but even more to cherish about Avior Jewelry. It is a family-owned jewelry store in Dallas keeping a steady stream of customers seeking designer jewelry, loose diamonds, watches, and accessories. The jewelry store uses evolved skills, and state of the art equipment and technology to craft the finest diamond jewelry for all occasions and tastes. The jewelry designs are inspired by inimitable and significant aesthetic cues from around the world, making them timeless in appeal. Avior Jewelry has a reputation for customer satisfaction, and with efficient and courteous service, and great prices, it is easy to understand why.
One of the executives at Avior Jewelry recently stated, "Avior Jewelry is celebrating 25 years of leadership, excellence, and commitment in the jewelry industry. We are wooing Dallas with an exclusive engagement rings, wedding bands, fashion jewelry, and Mens jewelry. Since taste is a subjective proposition, we are up for custom design work, altering designs from our retail line or creating an exclusive one exactly to the client's expectations. We also feature GIA Certified Lose diamonds sourced from reliable channels from around the world. We follow a competitive pricing policy because quality diamond jewelry need not be a prerogative of the elites only."
Avior Jewelry flaunts an eclectic range of fashion jewelry, including bangles, bracelets, earrings, fashion rings, necklaces/pendants and multi-stone collection, while its luxury pre-owned timepiece collection features Rolex, Cartier, EBEL, and Tag. The jewelry store also provides comprehensive timepiece repairs – from the new battery to complete mechanical service – under one roof. Jewelry cleaning, polishing, re-sizing, and restoration needs are also catered to with utmost precision and care. Avior Jewelry continues to be a preferred destination for appraisal certificates for items purchased elsewhere as well as for old gold and diamond jewelry.
Offering information on the engagement rings on offer, the executive further stated, "Avior Jewelry attracts a deluge of buyers whose engagement ring needs go beyond that of the ordinary. We bring forth an extensive selection of diamond engagement rings in options like Halo, Non-Halo, Round Halo, Square Halo, and Sets. We craft each ring with a passion, precision, and creativity to ensure the best product for the momentous occasion. The buyer can also expect a thorough appraisal certificate with each purchase detailing estimated retail value, and a report outlining the metal type, quality, quantity, and carat weight of the diamond used."
Thanks to Avior Jewelry's competitive pricing, those wanting to order engagement rings in Dallas can do so without overstretching their budget. The jewelry store also offers lucrative specials for extra savings, including flat $250 off on any purchase of $1500 and up. The special is part of the Spring Sale and can be redeemed by showing promo code – 1599886 – at the store. Other than this, Avior Jewelry offers a range of easy, low-interest financing options to allow for purchases without any upfront payments.
About Avior Jewelry:
Avior Jewelry is the leading jewelry store and a top diamond broker in Dallas. With over 25 years of experience, the jewelry store offers impeccably designed Engagement Rings, Wedding Bands, Fashion Jewelry, Mens Jewelry, and Watches. Avior Jewelry has lately emerged as the leading destination to order custom jewelry in Dallas.
Contact Information:
Avior Jewelry
13101 Preston RD, Dallas TX 75240
The 1st floor of the United TX Bank Building
Phone: (214) 741-7129
E-mail: info@aviorjewelry.com
Website: http://aviorjewelry.com
# # #
Source :
Avior Jewelry