Become Successful with Career Astrology Report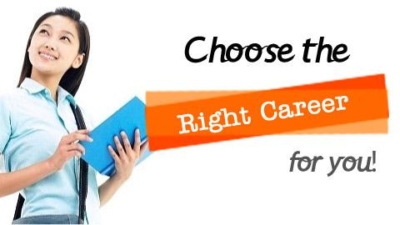 Press Release (ePRNews.com) - QUEBEC, Quebec - Feb 08, 2017 - This makes us inquisitive, to explore our career to the best of possibilities and even know the future prospects to enhance the professional front.
Career as an evitable part of our lives is linked to survival and sustainability of an individual and his family. The tight competition in the market has made it tough to keep up with the pace of growth and profitability. Subsequently, this has affected the career prospects for each one of us.
However, the ups and downs on the career front are obvious, but if this starts to bother you and affect your performance, then you need to analyze whether your career is on the right track or not. At times, the profession you chose may not be the one for you or your approach is not right, this can lead to failures, distress and even affect your decision making about life. You might be working hard to the best of your ability, but somewhere that hard work is not reaping good results for you. It is understandable that you might not have any clue about it; if it is in context to cosmic changes. Apart from general issues, there can be hurdles and problems in career, due to planetary influence on one's birth chart.
These analyses cannot be easily observed by an individual himself. It involves the study of planets, their movements, and other prospects. In order to give you a clear picture, Career astrology comes to your rescue.
The Career Astrology Report is a solution that helps you to know every opportunity & challenges those are likely to occur in future regarding your Career. The stars in your birth chart will predict about the life-changing break in future, whether positive or negative regarding your career. It will inform you about all the solutions and problems those you need to consider in the coming year as per your natal chart. The expert astrologers will advise and guide you towards better path and alternatives to bring prosperity in your professional life.
With the help of career Astrology, you would get a better vision about your career and this would help you to concentrate on aspects, those will help to witness your core competencies better.
Cyber Astro is one of the most consistent Astrological websites that provides a solution to all your problems, related to Career, finance, health, family, relationship and life from Astrology prospect. With free registration facility, you can access to various free reports about life and even avail personalized reports prepared by authentic & experienced Astrologers.
Enhance your career prospects for the year 2017 within few clicks!
https://www.cyberastro.com/astrology/career_report.asp
Chief Operating Officer/Chief Astrologer
Dr. J.N. Pandey
Email: jnarayan@cyberastro.com
Contact: +91-124-4822222 Ext – 171
Director/Chief Executive Officer
Satrajit Majumdar
Email: satrajitm@cyberastro.com
Contact: +91-124-4822222 Ext – 425
Cyber Astro Ltd.,
Cyber House,
B-35,
Sector 32, INSTITUTIONAL,
Gurgaon-122001
Haryana
India
Source :
cyberastro Limited

Business Info :
Cyber Astro Ltd
Cyber House B-35 Sector 32 Instiutional
Gurgaon, Haryana - 122001 India
Phone: +91-124-4822222
Website:
http://www.cyberastro.com/