Bee Maids offers professional cleaning services in Katy, TX
Bee Maids is one of the leading cleaning services in Texas. They provide their services to the people who reside in Cypress and the surrounding areas nearby.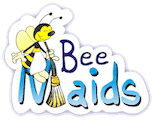 Press Release (ePRNews.com) - Houston, TX - Nov 20, 2022 - Since 2009, residents in Cypress Fairbanks, Texas, have had access to excellent house cleaning services from Bee Maids, a family-run business. The staff at Bee Maids take pride in their status as one of the top house cleaning businesses in town and are dedicated to providing their customers with the best service at fair cost
A representative from Bee Maids responded to a question by saying, "When looking for a way to maintain the cleanliness of your home, think about employing our regular cleaning service. You may relax knowing that, depending on what works best for your budget, we will undertake thorough maintenance on a monthly or weekly basis."
People living in Houston can now benefit from Bee Maids' exceptional, professional cleaning services. The company offers simple services like technology for immediate quotations and booking. Thanks to their team of specialists' utilization of the most up-to-date methods and equipment and commitment to providing the finest possible customer service, your home will look its best. If you wish to call for cleaning service in Katy TX, do not hesitate to call Bee Maids.
The representative went on to say. "At Bee Maids, we know that every home is different and has its own needs; therefore, we make sure that our deep cleaning services are tailored to match your particular requirements."
Bee Maids, which provides Cypress cleaning services, has been granted a Top Rated Local award. This award is granted to firms that have achieved excellence in customer service. The cleaning staff at Bee Maids have skilled professionals that are committed to providing top-notch service. For individuals who require deeper cleaning, Bee Maids also provides deep cleaning services in addition to housecleaning. Always placing the needs of its customers first, they are dedicated to giving them the greatest experience imaginable.
About Us
Since 2009, Houston, Katy, Richmond, and Cypress, Texas, have benefited from the superior home cleaning services provided by Bee Maids, which is one of the top cleaning services in Katy TX. The cleaning staff at Bee Maids goes above and beyond the call of duty. Each service is evaluated and graded once it has been completed. Bee Maids provides cancer patients with complimentary cleaning services as a way of giving back to the community. They are bonded and insured for their client's safety and comfort.
Contact Info.
Bee Maids
16840 Clay Rd Ste 113
Houston, TX 77084
Phone: (281) 671-4550
Email: info@beemaids.com
Website- https://beemaids.com/
Source :
Bee Maids