Bell Plumbing and Heating Announces Updated Services
Premier home services company offers HVAC, plumbing, electrical and remodeling services to residents in Aurora, CO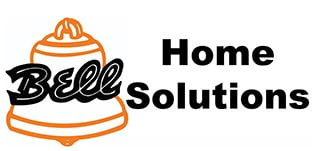 Press Release (ePRNews.com) - Aurora, CO - Dec 10, 2019 - Bell Plumbing and Heating is pleased to announce their updated services, including plumbing, heating, and cooling, as well as home remodeling. Providing customers with complete home solutions, Aurora, CO residents have a contractor they can trust for professional service.
Customer satisfaction has always been a top priority for Bell Plumbing and Heating. Serving the Aurora, CO area for heating, cooling, and plumbing for years, the move to add a full-range of home solution services was an easy decision to make. The new additions make it easier for residential customers to repairs and installations they need all under one roof. Not only does the home solutions experts provide a great lineup of services like their professional remodeling, but they also do so with competitive pricing.
Founded in 1926, Bell Plumbing and Heating has been locally owned and operated in the beautiful town of Aurora, providing dependable and professional plumbing solutions to residents. After almost 90 years in the industry, the company felt it was the perfect time to update their brand and services to include electrical, home remodeling, and much more.
Carolyn LaPerriere, a spokesperson for Bell Plumbing and Heating, had this to say about the brand update, "While we've offered the very best in Plumbing for a long time, and have kept many people in Denver warm in the winter and cool in the summer, we are especially proud to share that we also offer Kitchen & Bath Remodeling and Electrical Contracting Services and so much more."
Bell Plumbing and Heating, in addition to their fantastic home services, carries an impressive 100% customer service satisfaction guarantee on their HVAC service. Not only do customers receive a 12-month warranty on parts and labor on repairs made, but they also receive in writing, confirmation of that guarantee before work is even started.
Dedicated customer service is what sets the premier home service company apart from any contractors in the area. For emergencies, they are available anytime, 24-hours a day. From heating and cooling repairs to plumbing emergencies, an expert technician can be dispatched quickly to address the problem. Contractors at Bell Plumbing and Heating are Union-trained and have years of hands-on experience.
For those looking for a new home contractor that they can trust with their most priceless asset, their home, there is no better than the professionals at Bell Plumbing and Heating. To request a quote or to view their full lineup of services, visit them online at https://www.bellplumbing.com/.
For more information on Bell Plumbing and Heating, visit https://www.bellplumbing.com/. For questions, please contact our office at 303-757-5661.