Bell Plumbing Offers Protective Lifeline to Denver Residents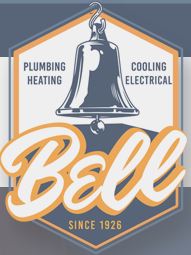 Press Release (ePRNews.com) - Centennial, CO - Apr 10, 2020 - Locally owned Bell Plumbing and Heating has seen it all in nearly 100 years of service – and the company is now ramping up its response to Denver residents during the COVID-19 outbreak.
The Bell Plumbing team is taking enormous lengths to protect themselves and their clients from the spread of the novel coronavirus during callouts, with protective equipment including shoe covers, gloves, face masks, and hand sanitizers used before entering homes.
While the extra layer gives comfort for all, the company is more than aware of the problems their clients across Denver can be exposed to when it comes to plumbing issues.
So, whether it's a blocked toilet, a dripping tap, sewer blockage or more underlying problems in the pipes, they are always available to ensure any plumbing, heating, or electrical issues are handled correctly.
"As a full-service plumbing company, we are a fixture in the lives of many Denver Metro residents," commented marketing director Karla Martin. "And never more so than during the current coronavirus pandemic when we will be a lifeline to many in their times of need."
Their team covers drain, sewer, and water quality problems, as well as HVAC, furnace, and electrical issues. They also have an in-house design team to help clients remodel kitchens and bathrooms, offer countertop and cabinetry replacement, specialty faucets and fixtures, and special needs products/design.
"From depressions to World Wars, we've survived every bump and turn in the road. And we are ready to provide our expert services to clients during these anxious times around COVID-19", added Mrs Martin.
"We are on call 24/7 for emergency repairs if something should ever go wrong, so you know you'll never be without heat or freshwater for long."
The team covers areas across the Front Range including Arvada, Aurora, Centennial, Denver, Englewood, Greenwood Village, Lakewood, Littleton, Parker, Castle Rock and Westminster.
Turning to hire a plumber or an electrician during the times of coronavirus, Mrs. Martin urged residents to ask what precautions are taken by a home-services contractor, that they are licensed and to check their reviews. She further urges residents to be thoughtful of the safety of technicians by reporting any health concerns prior to technician's appointment.
She added: "Throughout Bell's history, the goal has been to provide complete customer satisfaction, designed to build long-term relationships.
"And if you ever need us, you'll see why we have earned the reputation as one of the most responsive, efficient and professional home services companies in Colorado."
Bell Plumbing has been at the forefront of serving Denver's communities since 1926.
From aiding The American Red Cross during a devastating 1965 flood of the South Platte River, to installing miles of refrigeration pipes for the original D.U. Hockey Arena, Bell has been a solid fixture in Denver and will continue to be here for our Colorado families.
For more information or to book an appointment, call (303) 757-5661 or to discover more about their services click over to their website: https://www.bellplumbing.com/