Clog Dawg Plumbing Ramps Up Safety for Clients During COVID-19 Pandemic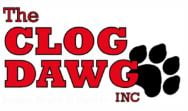 Press Release (ePRNews.com) - Marietta, GA - Apr 20, 2020 - As plumbing problems persist even in times of pandemic, The Clog Dawg Plumbing Company is offering a safety lifeline to its clients. Concerned with containment and transmission prevention, the company is leading the way during the COVID-19 outbreak by ramping up its protection responses on callouts.
Steven Douglass, the owner of Clog Dawg Plumbing, outlined that his team are going to extraordinary lengths to protect themselves and their clients while remaining on the front foot in solving plumbing-related problems.
Mr Douglass said every plumber is suiting up, had-to-toe, in personal protective equipment before entering a client's home, while the company is screening calls more closely to help maintain a level of protection for its team.
While the extra layer gives comfort for all, the company is more than aware of the problems their clients across their region can be exposed to when it comes to plumbing issues.
Clog Dawg Plumbing offers unmatched response times, on budget, hassle-free services to any plumbing problem. These extend from leaking faucets, clogged drains, broken well pumps, overflowing toilets, and extracting tree roots from sewer pipes.
Their plumbers are experienced, certified, qualified and highly-trained to handle any plumbing issues they're confronted with.
Mr Douglass said: "Our experts care about providing customers with a truly exceptional experience. We take the time to go over a particular situation and present clients with unique solutions tailored to their specific needs.
"When they need clarity, patience and tenacity during such concerning times as COVID-19, the team at Clog Dawg Plumbing is there to serve the community 24/7."
He added: "The Clog Dawg will only perform essential work. We don't promote unnecessary work and have built our stellar reputation on honesty and efficiency, combined with our low prices."
Turning to hiring a plumber or an electrician during the times of coronavirus, Mr Douglass urged residents to ask what precautions are taken by a home-services contractor, that they are licensed and to check their reviews.
The Clog Dawg team covers areas across North Atlanta, as well as Cobb County and Marietta, and has many positive testimonials.
For more information or to book an appointment, call 404) 998-1967 or to discover more about their services click over to their website: https://theclogdawg.com/