Relentless Home Services Offers Protective Lifeline During Coronavirus Pandemic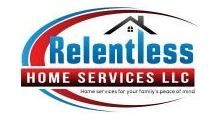 Press Release (ePRNews.com) - Joshua, TX - Apr 20, 2020 - Caring for customers and their safety is a big issue for the team at Relentless Home Services. So it's no wonder they are ramping up to offer a protective response during the coronavirus outbreak.
Company owner, Daniel De Leon, outlined that his team are taking enormous lengths to protect themselves and their clients to ensure containment and transmission prevention is always at the forefront of any call out.
While the extra layer gives comfort for all, the company is more than aware of the problems their clients across Texas can be exposed to when it comes to plumbing issues.
So whether it's a blocked toilet, a dripping tap, sewer blockage or more underlying problems in the pipes, they are always available to ensure any plumbing issues are handled correctly.
"As a full-service plumbing company, we are a fixture in the lives of many residents," commented Mr De Leon. "And none more so than during the current coronavirus pandemic when we will be a lifeline to many in their times of need."
Born and raised in Texas, Daniel founded Relentless Home Services and Plumbing Solutions to provide homeowners with the service they deserve at a price they can afford.
He is a second-generation Master Plumber with over 23 years of experience. Over the past 11 years, he has helped companies, small and large to become more efficient, profitable and customer friendly.
Plumbing has been the lifeblood of his family, and by founding Relentless Home Services and Plumbing Solutions, it allows him to train and educate more technicians on the proper ways to provide world-class customer service while maintaining strict standards and ethics.
Their expertise goes beyond traditional emergency plumbing problems such as burst pipes, leaks and overflowing toilets. They can also handle and solve a leaking sewer line either by fixing them or damaged lines.
Their team also offers professional drain cleaning services and even water heater installations. "We know first-hand that plumbing problems are stressful," he added. "We offer hassle-free assistance to keep your home in tip-top shape."
The team covers areas including Joshua, Gadley, Cleburne, Crowley, Granbury, Acton, Alvarado, Aledo and Weatherford.
For more information or to book an appointment, call 817-271-2999 or to discover more about their services click over to their website: https://www.relentlesshomeservices.com/