Belman Homes Exhibits at 2017 MBA Home Building & Remodeling Show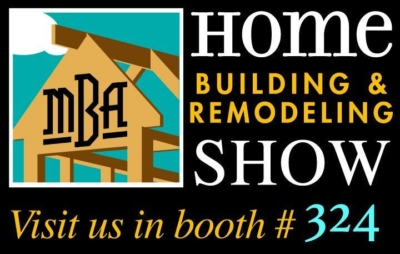 Press Release (ePRNews.com) - WAUKESHA, Wis. - Jan 10, 2017 - Belman Homes joins more than 100 homebuilders, remodelers, designers, and landscapers Metropolitan Builders Association (MBA) Home Building & Remodeling Show, from January 13 – 15, 2017, at the Exposition Center at Wisconsin State Fair Park. Featuring MBA Members, attendees can be assured that the exhibitors are the top contractors in the industry.
The MBA Home Building & Remodeling Show is the premier home show featuring the hottest trends in home building, remodeling, landscaping, and industry products and services. This year's show will have a focus on lifestyle and how people live in their home.
"The home building and remodeling show is a great opportunity for consumers to meet builders and suppliers to learn about building a new home, or updating their existing home. Existing home sales are strong, average sale price is up almost 5.9% and interest rates are very favorable. 2017 should be a very busy year for new home construction." – David Belman, President of Belman Homes
Belman Homes has been exhibiting at the Show for almost 20 years now, providing the latest information about trends and innovations in the industry and a focus on how consumers live in their home.
This year, Belman Homes will showcase their inventory (single-family homes and condos), plans to build your own dream home, and much more. They are introducing a new line of homes this year and you`ll have a chance to sign up for the latest news and updates on that line. Staff will be on hand to answer questions about new homes, building, and anything in between! If we don't have the answer for you right away – we`ll get it.
For more information and tickets, visit MBAhomeshow.com
Anyone interested in building, buying or remodeling should be sure to use MBA members when doing so. MBA members have met stringent membership eligibility requirements set by the MBA to protect consumers. This includes background checks, financial history, and interviews. References for MBA members are also available thru the MBA. For a list of MBA members, visit MBAonline.org.
ABOUT BELMAN HOMES:
Belman Homes vision is "Creating the ultimate building experience, one customer at a time."® Lead by industry leader and second-generation homebuilder, David Belman, their commitment to this vision has led them to win major North American Awards for "Best Young Entrepreneur" and "Best Company Culture" in addition to many other accolades in recent years. Located in Waukesha this custom homebuilder, REALTOR®, and land developer takes pride in their hand-finished stick-built homes using their loyal team of craftsmen for over 35 years. For more information, please contact Belman Homes at (262) 544-4648 or visit: http://www.belmanhomes.com
ABOUT THE METROPOLITAN BUILDERS ASSOCIATION (MBA):
The Metropolitan Builders Association, located in Waukesha, Wis., is a not-for-profit trade association that represents nearly 1,000 companies involved in the construction, development, and remodeling of single and multifamily housing and light commercial property in Waukesha, Washington, Ozaukee, Jefferson, and Milwaukee counties. Collectively, its members employ tens of thousands of workers in the Milwaukee area and conduct millions of dollars of business each year. For more information, visit MBAonline.org or the Metropolitan Builders Association's Facebook page www.facebook.com/MetropolitanBuildersAssociation.
Source :
Belman Homes

Business Info :
Belman Homes, Inc.
1407 E. Sunset Drive
Waukesha, Wisconsin - 53189 United States
Phone: 262-544-4648
Website:
http://belmanhomes.com