Berkshire Hathaway HomeServices Florida Network Realty Announces Josh Cohen Promotion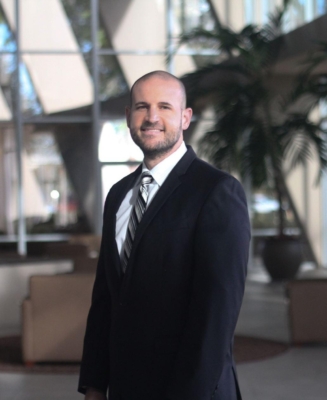 Press Release (ePRNews.com) - JACKSONVILLE, Fla. - Jun 22, 2017 - Berkshire Hathaway HomeServices Florida Network Realty proudly announces the promotion of Josh Cohen to Managing Broker of the Avondale-San Marco offices.
Additionally, former Avondale-San Marco Managing Broker Sheron Willson, who has been accepted into candidacy for ministry in the local United Methodist Church, will remain at Berkshire Hathaway HomeServices leading the company's training and coaching programs.
For the past seven years, Cohen has worked with the company's Relocation and REO division, managing REO relationships, cultivating new REO accounts, closing more than 960 transactions and completing in excess of 2,000 Broker Price Opinions for various financial institutions and servicers. He joined the firm in 2004 as a Realtor. Cohen's achievements include closing more than $17 million in sales in 2013, ranking in the Top 10 for residential units among all Berkshire Hathaway HomeServices affiliates in 2014 and achieving the coveted "Legend" designation in 2015.
"Josh has demonstrated exceptionally strong leadership and a thoughtful approach to business in his roles with our company," said Berkshire Hathaway HomeServices Florida Network Realty Founder, President and CEO Linda Sherrer. "His dedication, commitment and passion for our industry will ensure our outstanding Avondale-San Marco offices' continued success."
Company leaders are appreciative to have Willson continue at the company as she transitions into a new calling.
"Sheron Willson's influence on this company and nearly everyone in it for more than 21 years has been tremendous and we appreciate her dedication, expertise and caring heart," said Berkshire Hathaway HomeServices Florida Network Realty Broker/Executive Vice President Christy Budnick. "We are thrilled that Sheron will remain with us as she pursues the ministry and are excited to welcome Josh into a new leadership role."
Willson also will work with Cohen as he transitions into his new role.
"My commitment to this company is very solid," said Willson. "The company and agents are a priority to me and my family. Over the past few years, I have been going through some amazing changes in my life. My spiritual life has paralleled my real estate career."
For more information on buying or selling a home in Northeast Florida, visit www.FloridaNetworkRealty.com.
Source :
Florida Network Realty