Berkshire Hathaway HomeServices Signs Marketing Agreement with Juwai.com
China's largest international property search site attracts two million Chinese consumers monthly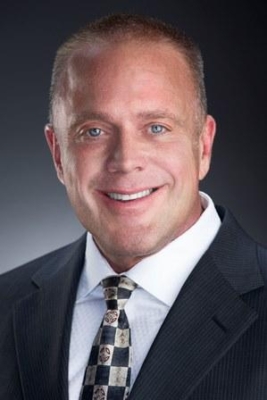 Press Release (ePRNews.com) - LAS VEGAS - Apr 28, 2017 - Berkshire Hathaway HomeServices Nevada Properties, through a new marketing agreement with Juwai.com, will now syndicate all of the company's residential listings to the China-based international property portal that attracts roughly two million visitors monthly.
Berkshire Hathaway HomeServices also launched a banner advertising campaign on Juwai.com to promote its brand, home page and listings to Juwai.com's audience. The alliance makes Berkshire Hathaway HomeServices a dominant brand on one of the world's most popular real estate search sites.
"This is a particularly powerful partnership in the Las Vegas market, where we have such a large number of international clientele for our real estate," said Gordon Miles, president and COO of Berkshire Hathaway HomeServices Nevada Properties. "It gives us an important edge over our competitors in reaching out to a country that is second only to the United States in its purchases of American properties."
Miles said the three markets in which his company operates: Nevada, Arizona and Southern California, are all hot markets for Chinese buyers. "And we are the only American real estate firm that is able to fully display our listings behind China's firewall, which significantly improves our ability to market properties to more investors there."
Juwai.com and its affiliate sites attract high-net-worth consumers who are ready to buy homes in the U.S. Site traffic comes from more than 400 cities in China and from 165 countries around the world. Juwai.com hosts its sites and services on both sides of China's "great firewall," enabling Chinese consumers access no matter where they live and buy.
The site links to Berkshire Hathaway HomeServices' luxury market forecast and provides access to the network's listings. Listings are in click-to-translate mode for consumers and a dedicated "concierge" team based in China stands by to help home buyers with translation, questions and referrals to Berkshire Hathaway HomeServices listing agents.
"It's a huge opportunity for our real estate sales executives to market their clients' properties internationally," said Miles. "As an industry, we are making constant advances in technology to connect buyers and sellers where they are…whether that is on our platforms, on an outside real estate site or all the way around the world. Our partnership with Juwai.com will help market our home listings to millions of potential new clients."
Visit Berkshire Hathaway HomeServices' brand page on Juwai.com: http://www.juwai.com/berkshirehathawayhs.
ABOUT BERKSHIRE HATHAWAY HOMESERVICES NEVADA PROPERTIES
Berkshire Hathaway HomeServices Nevada Properties is a part of Americana Holdings, which also includes Berkshire Hathaway HomeServices Arizona Properties and Berkshire Hathaway HomeServices California Properties. The firms are leaders in their respective markets with 25 offices and 2,200 agents, comprising the largest independently owned Berkshire Hathaway HomeServices franchise in the world. Combined, the companies sold $3.7 billion in real estate in 2016.
In 2016, Fortune named Berkshire Hathaway the fourth most admired brand in the world. In 2014, Berkshire Hathaway HomeServices was named "Real Estate Agency Brand of the Year" by consumers in the 26th annual Harris Poll EquiTrend® study of the largest real estate networks. Berkshire Hathaway HomeServices has 54,000 agents in 1,600 offices around the world. For more information, visit www.bhhsnv.com or call 702-796-7777.
Source :
Berkshire Hathaway HomeServices Nevada Properties