WooJuice Brings the Best Property Listings from Every Corner of Birmingham
As one of the most trusted property advertisement portals, WooJuice brings the best property listings from every corner of the city of Birmingham.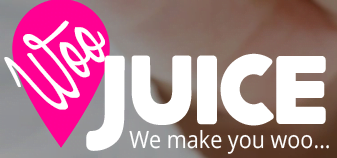 Press Release (ePRNews.com) - London, UK - Aug 14, 2018 - People on a lookout for their dream properties often count on several options, ranging from newspapers, acquaintances and media to certain resources on the web, for references. The online portals dedicated to providing easy access to properties are of immense help for such people. WooJuice is one such online portal that makes finding suitable properties a breeze for its users. The property advertising portal is specially designed to promote and advertise properties 'for sale' or 'to let' in the UK and the UAE respectively. WooJuice, of late, has become a reliable option for those looking for new houses for sale in Birmingham.
A senior executive while providing insight into WooJuice in a recent interview commented, "WooJuice is a unique and exciting property advertising portal that was established with the aim to connect and unite people looking for new properties across the UK and UAE. Using our online platform, people can access ideal properties on sale or available for rent in the areas of their choice. In addition, WooJuice offers promotional opportunities to businesses in the UK and UAE, as they can sponsor properties advertised on our online portal."
WooJuice, one of the most trusted property-listing websites, is based around people's needs. With a feature-rich, easy to use website and a wide range of well-categorized and distinguished property listings, the online portal makes property search easy and quick for its members. The property database of WooJuice is such that every user is certain to find a dream property in a seamless manner. People simply need to become a member of WooJuice, add their property to the site and sell/rent it. The coveted property-listing provider offers a simple pricing policy for the convenience of its members. For example, each property listing is advertised for 28 days on the website, after which it is removed unless extended by the member.
The senior executive added, "We at WooJuice create property adverts for residential and commercial properties of our members through uploading pictures, text and video links from our personal account. Thereafter, we enable and empower people to control their property adverts simply and effectively. We also offer our members the opportunities to promote or maximize their business by sponsoring local properties on our website. By targeting their business adverts to specific regions, they can accomplish their business goals in the areas they desire. For a wider reach, they can sponsor multiple properties as well."
WooJuice, over a period of time, has evolved as a credible resource for those looking for new houses for sale in Birmingham . This is because the online portal brings the best available properties in Birmingham at the most competitive prices to its members. Additionally, WooJuice with a database of the best residential and commercial properties available in London serves as a reliable option for those looking for luxury houses for sale in UK .
About WooJuice:
WooJuice is a distinguished property-advertising website that offers listings of properties available across the UK and UAE. The online portal can be a helpful resource for those looking for flats for sale in Milton Keynes , as it boasts the best real estate options at the most affordable price.
Source :
WooJuice