WooJuice Featuring an Extensive Database of Property Listings in Manchester
WooJuice, a promising online platform for property advertising, is offering an extensive, updated database of property listings for rent and sale in the city of Manchester.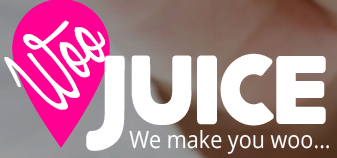 Press Release (ePRNews.com) - London, UK - Sep 07, 2018 - When it comes to accessing properties in the UK and UAE, WooJuice is the leading resource available. WooJuice is essentially an online platform built to run property adverts for all tastes, lifestyles and budgets. The online platform works hard on the presentation part to ensure convenience and time efficiency for the visitor. Each advert is placed under a suitable category with comprehensive property related information, such as location, connectivity, price, and more. Thanks to WooJuice's user-friendly interface, cross-operating system compatibility, and uncluttered layout, the visitor can always stay assured of a great search experience.
One of the executives at WooJuice stated, "Although WooJuice is a new entrant to the property listing bandwagon, it has gained ground consistently. Presently, we keep a steady stream of both – property seekers and property sellers, serving as the conduit between them. Property seekers vouch for us for getting a suitable residential or commercial property for sale or rent in the UK and UAE respectively, while proprietors rely on us for prompt sales. However, we also receive an influx of businesses looking to sponsor properties advertised on our web portal for marketing leverage. Regardless of the reason, we are committed to serving everyone with the same intensity."
WooJuice is keeping proprietors upbeat with a broad range of well-curated advert packages, including Standard, Featured, Bundle and Bundle Featured. A similar set of packages is available for sponsors as well. Creating a listing is convenient with the online platform, as the entire process is accomplishable in four simple steps. The ball gets rolling when the proprietor gets WooJuice membership by typing essential personal details on an e-form. Subsequently, he/she has to create adverts, upload text, pictures and video links via a personal account. In case of an issue, the proprietor is free to get in touch with the WooJuice customer service experts.
On the Manchester property listings on offer, the executive further stated, "Manchester is a metropolitan borough with an illustrious history, vibrant culture and mesmerising architecture. The city is the site of the world's first inter-city passenger railways system and a place where the first atom was split. Manchester continues to be an important trade and commerce hub and the second most populated urban area of England, which translate into heavy demand for residential and commercial properties in this city. At WooJuice, we take the prerogative to connect natives and expatriates to the best properties located in this thriving city."
From basic studio apartments to land plots to a 9-bedroom detached house, WooJuice features it all and more for sale or for rent. The properties to let in Manchester  are located in the best communities and feature all modern amenities. Each listing carries complete information on the property, including hi-res photos, to ensure informed decisions on the part of the buyer. WooJuice also ensures that the buyer gets the best possible price for every property listed on the website.
About WooJuice:
WooJuice is an online platform dedicated to property advertising. It carries listings on residential and commercial properties across all sizes and price points for purchase or rent in the UK and the UAE respectively. Whether one is looking for apartments for sale in Birmingham or property to let Manchester, WooJuice keeps him/her covered.
Source :
WooJuice