WooJuice Eases the Process of Buying, Selling and Renting Properties in the UK and UAE
WooJuice is an online portal that helps people buy, sell or rent a property without investing too much of their time or putting in vigorous efforts.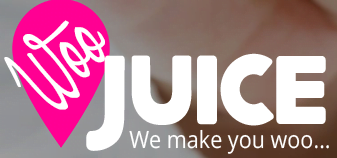 Press Release (ePRNews.com) - London, UK - Oct 31, 2018 - For those who are ever involved in the property buying and selling business understand that this is one of the most tedious and time-consuming processes. In such a situation, finding an online resource that can help do so easily is a better bet. Here, WooJuice comes to the fore and helps those who want to buy, sell or even for that matter rent a property in the UAE or the UK. Users can do so without much of hassles. Hence, it is increasingly becoming a go-to online source for those who want to deal in any type of property.
With the intent to offer an insight into the property dealing services on offer, one of the senior executives working with WooJuice stated, "We understand that buying, selling or even renting a property demands people to invest a considerable chunk of time, money and efforts before a deal is finalized. Here, we come to help those who are looking for a new property in the UK and UAE. With our experience, expertise and vital industry exposure, we make buying, selling and renting a property a smooth affair."
WooJuice strives really hard with the best of resources and in all ways possible to better the customers' experience of buying, renting or selling a property without the need to invest too much of time, an exorbitant amount of money and efforts. This is not all, as the customers and businesses alike can reach out to the online portal to enjoy great advertising opportunities in the UK and UAE. For this, all they have to do is to sponsor properties advertised on WooJuice.
Elaborating on the property buying, selling and renting services that WooJuice offers, the senior executive further stated, "Our primary objective was, is and will always be to be the people's property website. We always strive for excellence in all areas we deal in and have been quite successful in the same, thanks to our unwavering resolve to listen to the customer's requirements and offer services accordingly. Not surprisingly, our user base is increasing with each passing day."
WooJuice also helps the residents of Milton Keynes, which is one of the culturally rich areas and an administrative centre of the Borough of Milton Keynes, Buckinghamshire. Known for its music, arts, literature and stunning sculptures, most of the people are interested in buying or renting a property in this area. Therefore, for those who are looking for homes for sale in Milton Keynes  or even for new houses for sale in Milton Keynes , WooJuice can be the best online resource to deal with.
About WooJuice   
WooJuice is one of the leading online sources involved in making the property buying, selling and renting an easy, quick and hassle-free process to all. With the company, the process becomes easy for those who want to buy a new property, sell one at the maximum prices or rent it at affordable prices in the UK and UAE. Besides this, the online portal offers businesses an opportunity to advertise in the UK or UAE by sponsoring properties advertised on WooJuice. Even those who are looking for properties to let in Milton Keynes  can prefer dealing with WooJuice.
Source :
WooJuice