WooJuice Offers Luxury Houses for Sale in the UK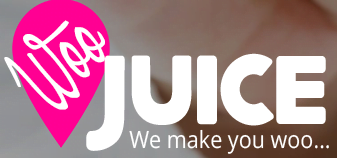 Press Release (ePRNews.com) - United Kingdom - Jul 20, 2018 - WooJuice is a top-rated platform that's helping connect and unite people across the UAE and UK. They've made it easy for people looking to buy, sell or rent new property in the UK and UAE and they've made it so that one can access these services at highly affordable prices. They also give an opportunity for businesses to advertise either in the UK or the UAE by sponsoring the properties featured on WooJuice. Their company's mission is to offer their users an enjoyable and successful experience by helping them make beneficial connections and take steps forward towards a better future. Their website is user-friendly, and one can be sure to find the best customer care support when they work with the company.
Speaking about how their platform works, the Marketing Manager said, "At WooJuice, we're always looking to provide you with a seamless experience when you partner with us. This is why we've made partnering with us as simple as A, B, C, D. In essence, we provide you with a new, exciting and one-of-a-kind website that aims at attracting individuals who are looking for change with great investment opportunities, enhanced quality of life and a better, fun future. Working with us is very simple as all you need is only to follow three steps. First, you need to become a member of WooJuice. You can then add your property to our site and finally sell or rent it. The site serves both businesses and individuals and one can always be sure to achieve the best results."
When it comes to finding luxury houses for sale in UK, one can expect to find the same at WooJuice. The website has been known to feature some of the best houses in UK that meet the various demands of their clientele in terms of location, pricing, comfort, and design. To ensure that clients find what they're looking for, their database is continuously updated when new homes for sale are available which guarantees clients that they will find a home that best fits their requirements.
Talking further about their luxury houses for sale in UK, the Marketing Manager went on to say, "We've made it easy for you to search for your dream home in the UK. Our search engine allows you to search by address/town/street/zip, country, cities, beds, baths, property type, price range and so on. We're always looking to get as much information as possible so as to provide you with a home that meets your specific requirements. With us, you can be sure to discover a whole new world of possibilities when it comes to housing.
WooJuice aims to be the business and people's property website and take great value in all feedback by taking great interest in their members' concerns to help establish and come up with a website based around the needs of people who use WooJuice. To date, the company has managed to attract dozens of positive reviews making them a company that one can trust for all their housing needs as well as advertisement.
About WooJuice
WooJuice is helping individuals in the UK and UAE find the perfect home. The company offers an online platform where clients can buy, sell or rent homes for some of the best prices in the market. All their listed homes are up to industry standards which give their clients a wide range of options to choose from.
Source :
WooJuice